People in the USA opine that free delivery is the most important consideration for 83% of them when ordering stuff online. We were more surprised when we learned that almost half of the online buyers abandon their cart because of delivery charges.
Delivering items in the eCommerce setup is far different from a traditional offline arrangement.
The pandemic proved to be an eye-opener of sorts and propelled businesses to understand the need to be a part of the growth of online shopping.
For them, the idea of fulfillment was revamped completely, and within a period of a few months, they were doing things that they were barely prepared for when they started the adjustment process.
For those who are starting or are trying to rejig their retail fulfillment process to cater to the changing dynamics, it is imperative to understand that even though eCommerce fulfillment sounds a lot more complex, it is anything but so.
But given its importance, you need to know the quirks and ways to optimize your business' retail fulfillment. This article discusses just that and more.
Let's get started.
What is retail fulfillment?
Retail fulfillment is the process of the congregation of all the processes that begin with receiving and storing inventory and ends with shipping it to the end customer.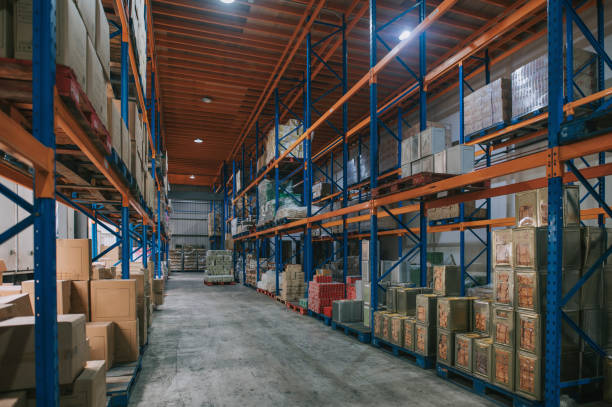 While the customer may apply for a return or exchange, the primary responsibility for storing and shipping the goods to the designated address lies with the eCommerce businesses.
The brands that are active in the eCommerce space are responsible for ensuring that the items they send to the customers are in line with the order they have received. Sending a soap bar when a customer orders an iPhone is a terrible example of retail fulfillment.
Unlike with brick-and-mortar, where the business is not liable to deliver items, and even if they do, there is no visibility factor taking center stage.
But with eCommerce orders, customers expect to know if the items have been shipped or not yet, and if shipped, what is the current location of the consignment. For that to happen from your end, you need a robust fulfillment process devoid of unwanted bottlenecks.
Retail fulfillment process
Everything that a customer sees happening in real-time is dependent on a robust process at the vendor's end. With retail fulfillment, it is no different, and it requires a proven strategy for optimized performance.
Here is the workflow of the retail fulfillment from start to end:
Acknowledging and accounting for new inventory
It is unlikely that an eCommerce business has an unlimited supply of the items they sell. So once the current batch of raw material or finished goods moves out, they will have to replenish it and ensure that they do not run into stockouts.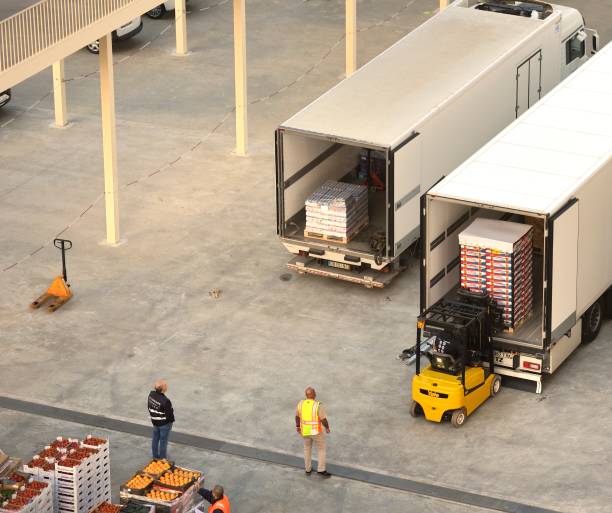 Unfortunately, stockouts have become a common phenomenon in the online space, and the retailers lost USD 4.6 billion approximately in 2021 because of having no inventory of certain items.
Every time something new comes into your retail fulfillment center, you will have to allocate them their rightful place and document their incoming and storage. O
f course, you can do this manually too, but a significant part of the world has moved on to an automated inventory management system to make the process seamless and devoid of clerical errors.
Warehousing and order allocation
Once the item is at its rightful place, the next step is to allocate them for fulfilling customer orders.
In addition, it is vital for you to either continually check stock levels manually to understand the right time to reorder or have a dedicated system that can automate the entire process or alert you of low stock levels in real-time.
Picking and packing
A picking list gets generated after the customer places an order. It is sent to the workforce for picking the products to be shipped. These are then packed in different packing materials depending on their category.
Shipping
Once the packing is complete, the order is sent for shipping. The estimated delivery date is sent to the customer and the order page to keep them updated.
Why do businesses need retail fulfillment?
It is vital for you to focus on retail fulfillment because it directly impacts profitability and customer satisfaction.
Irrespective of how capable you are as a salesperson, focusing on the delivery side of things and managing your promised delivery schedule is just as important, if not more, in the present eCommerce scenario.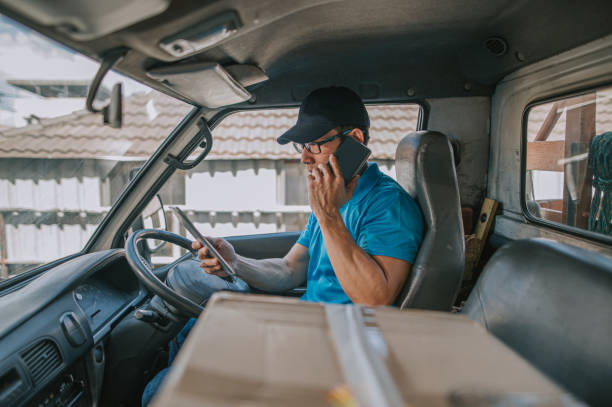 We often see brands working with a 3PL (third-party logistics) provider to supercharge the retail fulfillment process and employ it as a means to scale.
How to optimize retail fulfillment?
Three in four US companies reported supply chain disruptions because of the pandemic. While this was a one-off event, it showcased the need to optimize your internal processes and ensure that these are better equipped to handle changes in customer behavior.
There are a plethora of measures that retailers and eCommerce giants undertake to optimize their retail fulfillment initiative. Here are some ways your enterprise can embark on optimizing retail fulfillment too –
Pay attention to the location
Location is one of the most vital considerations when it comes to eCommerce fulfillment optimization.
If you are able to choose a well-located fulfillment center, it will enable you to cut down on costs related to transportation and optimize delivery times across the board.
Prioritize integrated fulfillment software
While eCommerce giants can easily rely on integrated software for multichannel inventory management and retail fulfillment using a robust ERP solution, SMEs do not have the same luxury.
So, they need logistics software that integrates different fulfillment aspects, such as order tracking and inventory status, and provide you with a complete overview of the situation. In addition, it is vital to choose a tool that integrates well with your existing set of software.
Choose a reliable shipping service provider
43% of consumers want their orders to be delivered faster. The same-day delivery is growing in leaps and bounds and is expected to cross USD 16739 million by 2027.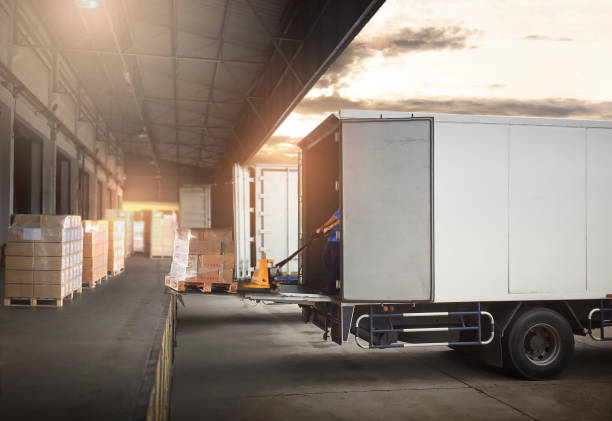 But for that to happen, you will have to ensure that you have the right courier partners with requisite experience. It would enable you to take the burden off your shoulders and allow the shipping provider to contribute to your reputation amongst the end customers.
Focus on the last-mile delivery optimization
Even the best and the most agile fulfillment centers require the support of last-mile delivery.
While most SMEs have to partner with national parcel carriers, their speed remains questionable, and it has forced issues, such as escalating surcharges, stringent capacity arrangements, and more to plague their performance.
As a result, retailers are starting to resort to new delivery services that offer specialized last-mile delivery options without attaching the burden of unlearning and relearning.
Focus on smart warehousing solutions
The inculcation of intelligent tools and solutions, such as AI, robots, and IoT, has resulted in eliminating critical errors and has saved time and resources for retail providers.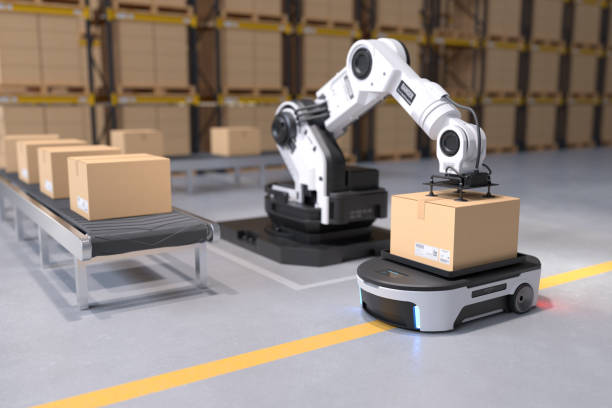 It is why most organizations have started deploying smart warehousing solutions for optimizing their retail fulfillment too.
Finding the right partner can help you lower your operational costs, ensure faster picking and shipping, and improves the visibility you have over your shipping and other mechanisms.
Automate redundant processes
A retail fulfillment center often has a plethora of monotonous activities that do not require specific expertise.
It presents the organization with a unique opportunity to automate these activities to improve your workforce's efficiency. In addition, deploying an intelligent solution enables the elimination of issues attached to human performance, such as clerical errors and performance dips.
Use analytics
Your retail fulfillment involves a plethora of decisions regularly, which can be a tough nut to crack for businesses. In addition, the towering customer expectations mean that you barely have any leeway to take incorrect calls or wait for things to happen by themselves.
Businesses have started using analytics to improve their decision-making and streamline their retail fulfillment.
Predictive analytics have played a significant role in eCommerce brands scaling smoothly and optimizing their operations. Using analytics has enabled organizations to take more calculated risks and better prepare for the road ahead.
Focus on omnichannel retail fulfillment forecasting
While having analytics driving your decision-making can have a perceivable difference in your retail fulfillment, most organizations miss out on focusing on the 'omnichannel' factor.
It means that they are using an incomplete picture for decision-making, increasing their chances of faltering. Instead, having an omnichannel retail fulfillment forecasting solution will enable them to congregate data across the board and make decisions that take all the factors into consideration.
Have sales-driven replenishment planning in place
Your retail fulfillment cannot be dependent on guesswork in today's cut-throat competitive world. To have the competitive edge, you will have to use different aggregation dimensions that help you generate best-pick forecasts.
It would need you to optimize inventory for each SKU based on omnichannel requirements. Having a sales-driven replenishment planning means that your retail fulfillment strategy is in line with your sales trends and better equipped to handle sudden unexpected changes in demand.
Conclusion
Having a robust retail fulfillment in place enables your business to scale with flexibility and minimal risk.
It allows you to segregate your processes and embark on creating a more meaningful customer experience that would positively impact your sales and reputation in the long run. Having the right strategies is key to undertaking the next steps you require to take your business to the next level.
Reach out to us at Andmakers for your retail fulfillment related queries.