Convenience and speed of delivery have become increasingly important with the growth of eCommerce. Ordering online and receiving the product quickly can influence purchasers, increase sales, and encourage repeat customers.
Additionally, orders need to be processed as soon as possible with frequent and detailed notifications on the progress of their delivery. This is why having a clear eCommerce shipping strategy is critical.
The article helps you gain insight into eCommerce shipping and fulfillment so that you can make the best decision for your business.
What is eCommerce shipping?
Receiving and processing orders, picking up and packing the purchased merchandise at a warehouse, generating shipping labels, and even managing returns are all part of eCommerce shipping.
While this may appear to be a simple task, the amount of work involved is dependent on a variety of factors. These include the products you sell, the locations to which they are shipped, the delivery options, the shipping speeds that you provide, and so on.
What is eCommerce fulfillment?
You may have a product that is superior to its competitors in the market. The demand for your product may be as strong as ever. However, without a strong fulfillment plan in place, the entire process could fail in a blink.
Ecommerce fulfillment includes the entire process that your business needs to undergo after receiving an order. These include packing, warehousing, packaging, shipping, last-mile delivery, return order management, real-time tracking, and analytics.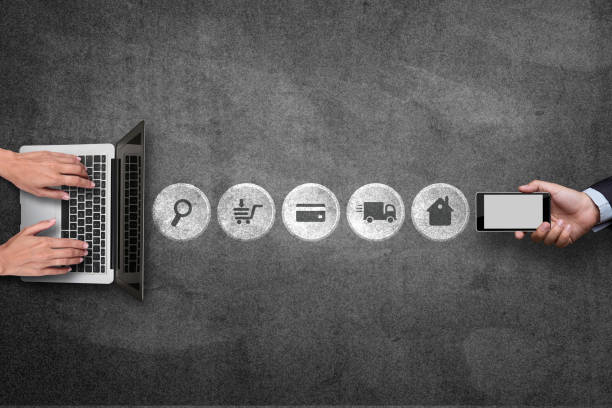 Types of eCommerce fulfillment providers
3PL companies
It's not uncommon to find order fulfillment companies offering 3PL (third-party logistics) services. These include:
Warehousing;
Keeping track of inventory;
Transportation of freight by air, sea, or land;
Preparation for transport;
Assembling and modifying a package;
Logistics in reverse (returns).
Also read: "3PL eCommerce fulfillment."
4PL companies
Fourth-party logistics companies act as consultants. 4PL companies don't have the physical assets needed to move products through the supply chain. Instead, they have tie-ups with freight companies, 3PLs, and other service providers to complete the fulfillment process.
Following are the additional services provided by 4PLs in addition to 3PL services:
Logistics planning;
Transportation spending, analysis, capacity utilization, and carrier performance;
Strategies for finding the best rates for shipping;
Design and study of communication networks;
Consultancy;
Strategic planning in business;
Management of change;
A project manager's services for ensuring that the work project is completed on time;
Coordination with various suppliers across many modes of transportation and regions in the control tower;
Inventory management and planning;
Logistics management for inbound, outbound, and reverse shipment.
Why do eCommerce shipping and fulfillment matter?
The process of completing an order is a critical part of the overall customer experience. Whether or not a customer wants to engage with a particular brand again depends on how and when their order is delivered.
As soon as a consumer makes a purchase, it is the business's responsibility to ensure that it reaches them on time. Choosing the correct service providers and keeping clients informed about their order's progress are just two aspects of seamless fulfillment.
Ecommerce shipping solutions
Set your goals
For a supply chain to function well, third-party logistics providers must first meet a number of internal logistical objectives. These are some examples of what your goals should be:
Increase sales by providing shipping alternatives and price rates that your ideal customers are accustomed to;
Promotions like free shipping thresholds or flat-rate delivery on select high-profit items can increase the average purchase value;
Expand your business by shipping to new locations;
Reduce delivery expenses by looking at other options with major carriers;
Incremental process improvements and extensive training of fulfillment teams will help to increase operational efficiencies.
Create shipping strategy and methods
In-store pickup rates
Businesses provide in-store pickup options to ensure that customers visiting their site to study products can be "locked in" by making available for them in the store.
In-store pickups also come with various benefits. They save time for consumers, increase the potential for cross-selling products in-store, and improve in-store.
Flat rate shipping
Setting up a flat rate shipping system is the simplest option because the cost is the same regardless of the weight or size of the item. Products of comparable size and weight, or clients who request similar quantities, are best served by this method.
It's a win-win situation for both customers and businesses as flat-rate shipping is easy to calculate and eliminates the guessing.
Flat-cost shipping can also be used for marketing purposes. Because of its simplicity and clarity, a message like "Shipping fee is just $8" may inspire buyers to order more things without fear of high shipping charges.
Table rate shipping
Order totals, weights and sizes, delivery locations, and the number of items purchased are all taken into account when computing shipping costs using table rates.
If your products come in a wide variety of shapes, sizes, and types, these are the best selections because they allow for maximum personalization.
A few examples of rules you could come up with for the said shipping:
If you want to ship a specific item, you must place a $20 or more order.
Any package weighing less than eight pounds will be charged $8 shipping.
Anything weighing more than eight pounds will be subject to a $10 fee.
Also read: "Factors that affect ocean freight rates."
Provide live rates
It is possible to offer shipping rates at the precise carrier cost for different sizes, weights, and distances using "live rates." These are also known as "real-time shipping computations," and are not necessarily concerned with shipping prices.
If your carrier raises their rates by 5%, the costs on your site will likewise be updated in real-time. As a result, clients feel more confident that you're being truthful about shipping prices because they're paying the correct amount for their order.
Same day delivery
Every business aspires to forge close ties with its clients and customers. They may see a company as trustworthy and dependable if it offers discounts, excellent customer service, and high-quality products.
There are several ways to entice customers, but the most effective is to offer same-day delivery, which increases the likelihood of a transaction.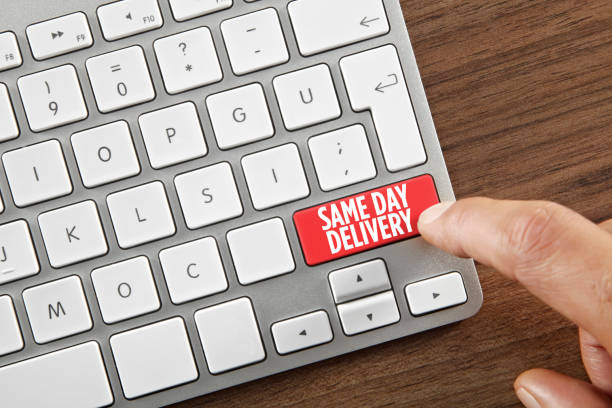 Same-day delivery is expected to become a new standard for customers. However, small businesses should also keep in mind that they have the opportunity to both retain and attract new customers via this method.
Provide free shipping offers
As much as people love free shipping, this may not be a suitable option for all retailers. It is possible to lose money even with increasing sales if your delivery costs vary greatly or if your margins are low.
As long as you don't spend all of your income on shipping, you'll have a better chance of making money.
For example, if you generally charge $8.00 for an item and it costs $3.00 to ship, you may give free delivery and charge $11.00 instead.
In this way, the consumer knows exactly what he or she is going to pay, and there are no surprises at checkout.
You'll have to think about how much it costs to ship your goods and whether or not your customers will put up with higher charges. Try a half-and-half strategy: include some of the shipping expenses in the product price and pay the rest yourself, believing that more sales will compensate for the lower profit margins.
Calculate shipping costs and estimate your margins
There are eight factors that determine how shipping rates are calculated, the 8 of which are:
1. Distance between you and the potential customer
Most individuals find this one easy to understand. Generally speaking, the longer an item has to travel, the more it will cost to ship it. Even more so if your stuff is bound for another country.
2. The place where the delivery will be made
It depends on whether or not it's an office or retail site. This is great news because it means you won't be dealing with any more troubles. Due to the fact that deliveries can be clustered together, this address can save you money (versus going to individual residences).
Shipping to residential addresses is generally more expensive than shipping to a business address. Military bases, schools, and even huge institutions like hospitals are all examples of places where security is a concern.
Additionally, many carriers charge more when delivering to remote locations, or if the delivery takes longer than usual for any reasons other than the ones stated above.
3. Transit times
Customers today are spoiled for choice, and they want to purchase a product at a speed that works for them.
Same-day or 1-2 day shipping is generally what customers want if they need something.
Regardless of the situation, you need to know what shipping solutions are practical and how each pricing point affects your profit margins.
Although same-day delivery is more expensive, you don't want it to be the only option. It's critical to strike a balance between cost and speed.
4. The item's dimensions
Shipping a crystal vase versus a guitar isn't going to be the same price. Even the tiniest discrepancies might be problematic.
Is the item a one-of-a-kind shape that necessitates a custom box? Is there enough room in that crystal vase for packing peanuts? Shipping costs might be affected by the dimensions of an item.
5. Sending multiple packages
Suppose a consumer placed an order for many products. Package them together, and you and the buyer will both save money. However, there are situations when individual products must be packaged.
Nonperishables, for example, should not be shipped with perishables that have particular handling and packaging. Or, if one of the goods is already packaged, it may be more efficient to ship the package as is.
6. Items that are prohibited from entering the premises
Ammunition, gasoline, and airbags cannot be shipped through the mail in the United States. However, state-level restrictions must also be taken into account.
7. Rural locations
If you live in a rural area, your delivery may be subject to an extra "rural delivery fee." Even if the consumer is completely out of the way, this can still happen.
If you live in the middle of the desert or on top of a mountain and don't have access to the internet, you're not alone.
8. There may be further charges
Do you think you've got shipping under control? Delivery confirmation, tracking, and insurance, among other options, can quickly add up. Don't forget about these things when you're figuring out your shipping expenses.
Consider packaging options
The first step in shipping your products is to make sure they're properly packaged for transport. What are your options, then?
Boxes and envelopes are among the most frequent methods of packaging (padded or unpadded). You'll need a box and other packaging supplies to distribute your stuff properly for many businesses and products.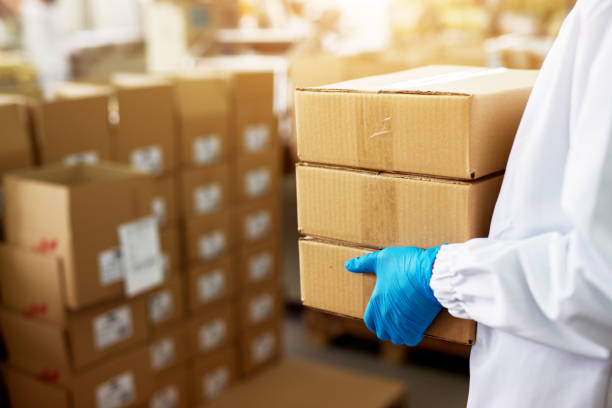 Using poly mailers, for example, can be a wonderful method to ship things like garments that don't require a lot of structure or padding.
Poly mailers have a variety of uses. As a result of their modest weight, transportation costs are reduced, and they can accommodate a wide range of volumes and weights.
Because the same-size poly mailer can hold one pair of socks or five, shipping a single pair costs no more than shipping five pairs.
Invest in insurance
If you're shipping anything valuable, private, or fragile, you'll want to be sure it's covered by shipping insurance. You and your company will be safeguarded against the loss, damage, or theft of goods in transit, thanks to the shipping insurance.
A few pricey, non-insured shipments can hurt your profits, even with high delivery rates. This is especially true for businesses with low margins. When compared to the price of the product, the cost of shipping insurance is likely to be insignificant.

As little as 3% of the shipment's value can be charged. Compare shipping insurance costs between couriers and third-party providers to obtain the best price.
Ecommerce shipping tracking
Using eCommerce order tracking, you can keep an eye on all of your online orders at any given time and convey them to your consumers.
Ecommerce order tracking offers features such as shipping tracking, projected delivery dates, and regular updates on the order status.
Customers need to know what to expect when they receive their order, as well as to be informed of any delays.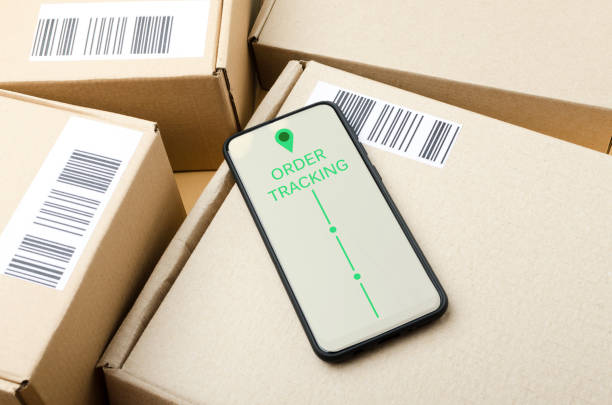 The three main reasons to provide order tracking is that it reduces costs, can meet the customer's expectations, and offers more control over the fulfillment.
Ecommerce international shipping
Custom documentation is required for shipments going outside of the nation of origin. These can also be purchased via your local post office or shipping retailer. Customs officers in the nation of import use these forms to determine if a package is a gift or a piece of merchandise.
If you're unsure of which forms to include with your package, contact the postal office in your country for assistance. To avoid having your delivery held up in customs, make sure to fill out these forms accurately and thoroughly.
Package labeling
Logistics and packaging labels are frequently used to designate packing units; the label's contents are normally printed at the packaging site. A blank label or one that has been pre-printed are both acceptable options.
Choosing the right substrates for overprinting variable data on logistics and packaging labels is essential ( QR codes, logistic data, addresses, packaging unit content, etc).
Use a fulfillment warehouse
Fulfillment companies can have hundreds of clients under one roof at any given time. As a result of pooling their consumers' purchasing power, they are able to negotiate better prices with their suppliers.
The fulfillment company can take advantage of the combined volume to gain substantial discounts on anything- from shipping boxes to packing materials, known as dunnage.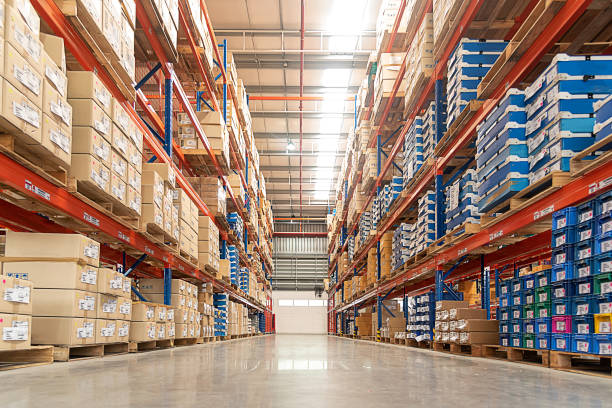 Additionally, the seller does not have to pay for the management and staffing of their own fulfillment center.
Measuring order fulfillment
The order fulfillment KPI (key performance indicator) procedure doesn't have to be hard. However, it is necessary to select the most critical and perfect order fulfillment KPI elements among the thousands accessible.
If you're wondering how to maximize order fulfillment success, keep an eye out for the following criteria:
Transportation time and cost: Your clients' experiences are strongly influenced by your shipping schedules and costs. Companies can identify areas for improvement by keeping tabs on the average transit time and cost per shipment dispatched.
Amount paid per sale: The effectiveness of a fulfillment operation can be gauged by looking at its cost per order. The average cost of fulfillment, choosing, packing, and shipping a single client order can be gathered, for example. The labor force's productivity has a significant impact on the cost of each order.
Time to ship an order: The amount of time it takes to ship an order, as measured by the time it is dispatched, is a measure of delivery performance.
The time it takes for a product to be delivered: It indicates the average time taken for an order to arrive at the customer's doorstep.
As a core value of order fulfillment metrics, this can be spread across multiple product categories or lines. This is especially true when the delivery time is longer due to the size and specific requirements of the order itself.
Accuracy of delivery: An operation's efficiency can be measured by looking at the fulfillment accuracy rate. It is calculated by dividing the total number of dispatched orders by the number of filled orders.
A Revolving door of inventory: The number of times a company sells all of its inventory in a year is known as the inventory turnover metric.
The average inventory is divided by the cost of goods sold.
If your business is in high demand, this metric will tell you whether or not you're using excellent purchasing techniques. Higher turnover rates are preferable since lower ones indicate a lack of efficiency when it comes to converting shares into cash.
Accuracy of the inventory: By measuring inventory against a master record in the order management system, this statistic determines whether or not it is accurate. The KPI is provided by this action, which necessitates inventory cycle counts.
Return on Investment and the Method: The rate of return process relates to the cost of handling client returns. Using the rate of return KPI, you may see how often customers return goods they received from your company.
Companies can use this data to discover trends and implement improvements by analyzing the reasons why products are returned.
As a measure of customer satisfaction, the return rate is based on the number of turned-back orders as a percentage of total orders shipped. This measure can be skewed by having a liberal return policy.
Lines on a typical order: The average number of lines per order is a measure of how many options are offered for each product. When it comes to operational planning, this statistic is comparable to the units per order factor.
To keep up with the increased demand, more space is required. Having extra people working in the warehouse to do things like picking, packing, and shipping is clearly a must.
The average number of units shipped for each order: It is helpful to know the number of product units needed to fulfill an order from an operational perspective.
Keep a note on how many personnel are needed throughout the off-season, holidays, and peak seasons so you may make informed decisions.
Satisfaction of the customer: Short post-order surveys, comprehensive questionnaires, and low return rates are just a few options for gauging consumer satisfaction.
Your business will benefit greatly if you put out the effort to ensure that your consumers have an excellent ordering experience.
Rate of Retention of Clients: Measures the quality of a company's total customer service and order fulfillment. Consumers who return are counted as a proportion of the total number of customers for that specific period.
How to choose an eCommerce fulfillment partner?
There is no use in having the best product in the world if it cannot be safely and timely delivered to your clients. Considering this, choosing the appropriate e-commerce fulfillment partner is very critical.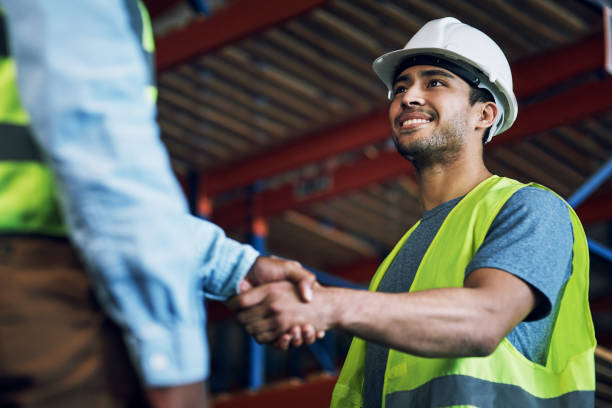 So, how do you know what to look for in a fulfillment service provider?
Fulfillment partners play an important role in the success of your company if you choose wisely. On the contrary, if you choose incorrectly, you may end up damaging your consumer experience and losing out on repeat sales.
Here are nine questions to ask yourself before choosing an eCommerce fulfillment partner for your business:
Do they meet all of your requirements?
Many e-commerce fulfillment companies exist, all claiming to be able to match your needs and guarantee on-time and accurate delivery of your product.
However, do your homework and find a business partner that is well-versed in your field. They might even have a few customers who are in your niche. They must be able to support all of your sales channels, including multi-channel, e-commerce, and retail.
Services for small and startup businesses, for example, are a specialty of some order fulfillment organizations. Check to see if your partner's services and technology are compatible with your company's needs before signing on.
Is the cost reasonable?
Long-term savings on labor, overhead, packing supplies, and other expenses are all possible when working with an e-commerce fulfillment partner. Choosing a fulfillment center with the best pricing is essential.
Are they open and accessible to the public?
Customers may have a difficult time figuring out which of the numerous similar products on the market is worth purchasing. Consumers who find a brand they can trust, tend to stick with it for a longer period.
However, how do you go about building this trust? Transparency is the answer.
To achieve this level of openness, your fulfillment system plays a major role. Customers want to be able to monitor their orders in real-time.
Consequently, it is imperative that you select a fulfillment partner that provides comprehensive visibility into their fulfillment process, is dependable, and can be held accountable for their performance.
Is the delivery time reasonable?
Modern consumers anticipate faster shipping speeds than ever before. And, what can you do to ensure that you're meeting these increasing expectations? A fulfillment company that can deliver on its promises is an excellent choice.
Remember that a majority of customers are likely to abandon an online purchase if delivery delays are too long. Without these steps, you risk losing money.
The best fulfillment companies should be able to deliver your products to your clients as quickly as possible through efficient and effective fulfillment techniques. Having a large number of strategically located warehouses and order fulfillment software makes this possible.
Is there room for growth?
They care as much as you do about the growth and success of your company.
From their integration technologies to their reporting systems, it is imperative that the services they offer be scalable and flexible. Situations that are beyond your control are typical in the corporate world.
Always look for an e-commerce fulfillment partner who can grow with your business and adapt to any changes that may occur along the way.
Where are their fulfillment centers?
Customers expect lightning-fast shipping speeds, and the fulfillment warehouse's closeness to the client is a vital component of this process. Your products will get to their final destination faster if your order fulfillment center is closer to the final customer, which makes sense (and lower shipping costs).
The location of an e-commerce fulfillment company's warehouse is critical to consider when making a decision.
How well do they brand and package their products?
So how can your brand stand out amongst millions of others competing for customers' attention on the internet?
An uninviting and impersonal customer experience will be created if your products are shipped in generic, boring brown boxes. Choosing an order fulfillment firm that offers the branding services, on the other hand, can help you increase the visibility of your company.
Brands that cater to the needs of their customers are more likely to get their attention these days. Providing your consumers with an engaging, entertaining, and personalized shopping experience will keep them coming back to you time and time again.
It's important to look at packing alternatives as well as branding that a fulfillment service has to offer.
How advanced is their equipment?
For eCommerce fulfillment providers, technology is a key consideration. A fulfillment warehouse and your online store's communication are the two most important parts of this process.
You can automate the delivery of product orders from your e-commerce platform to your fulfillment provider with the help of appropriate technologies.
To make your website work in real-time, you need certain simple, automated procedures in place to help streamline the process.
High-level reporting on delivery schedules and prices should be part of the program.
Are they experienced and trustworthy?
You run the risk of giving your customers a bad experience with your brand if you hire an e-commerce fulfillment service with little or no experience in the industry.
When looking for a contractor, ask for references and testimonials from people who have worked with them.
Reach out to us at Andmakers for your eCommerce shipping and fulfillment related queries.