Product
ERP Software for eCommerce
Learn how Cenports' software can pave your way to transformative growth with automation, integration, and actionable reporting insights.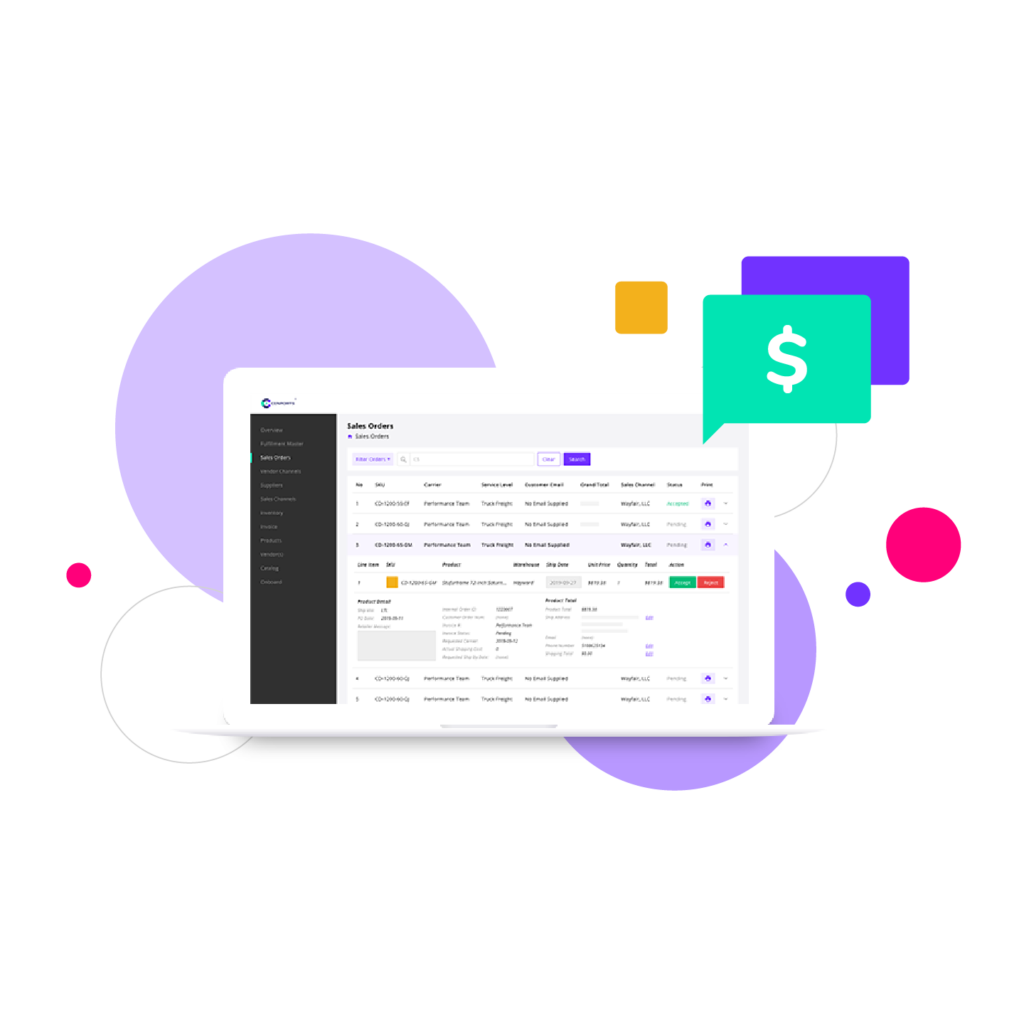 Cenports EcomSys
Cenports EcomSys for eCommerce EDI, API & Marketplace Integration
Streamlined Inventory
Sync your inventory across all sales channels automatically, via FTP, EDI, API, or email, through our platform. Report accurate quantities in real-time to reduce cancellations & overselling and build a stellar reputation for customer satisfaction.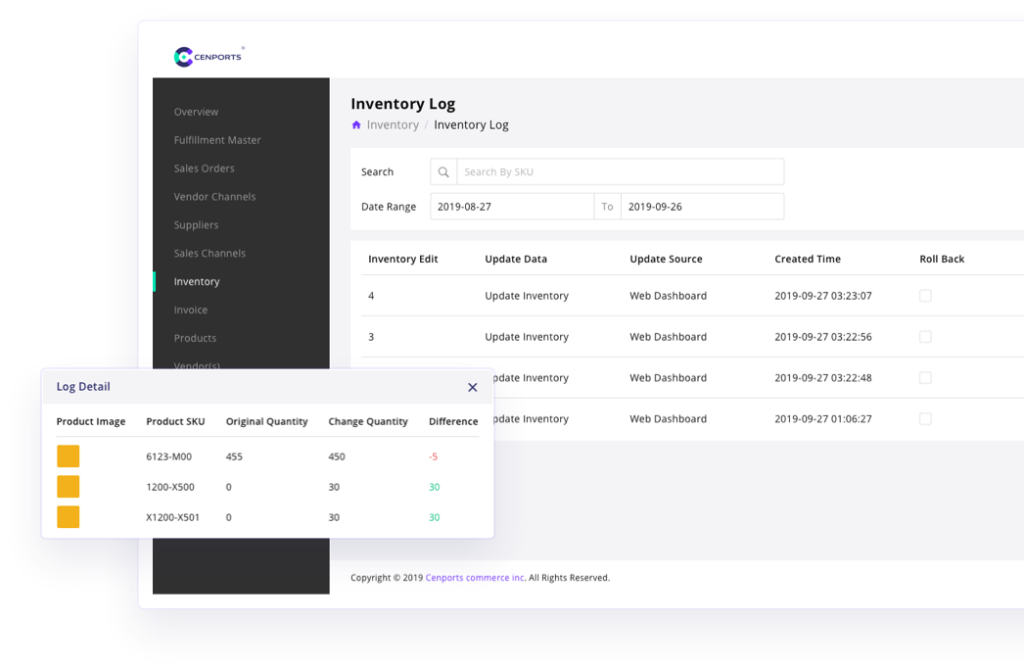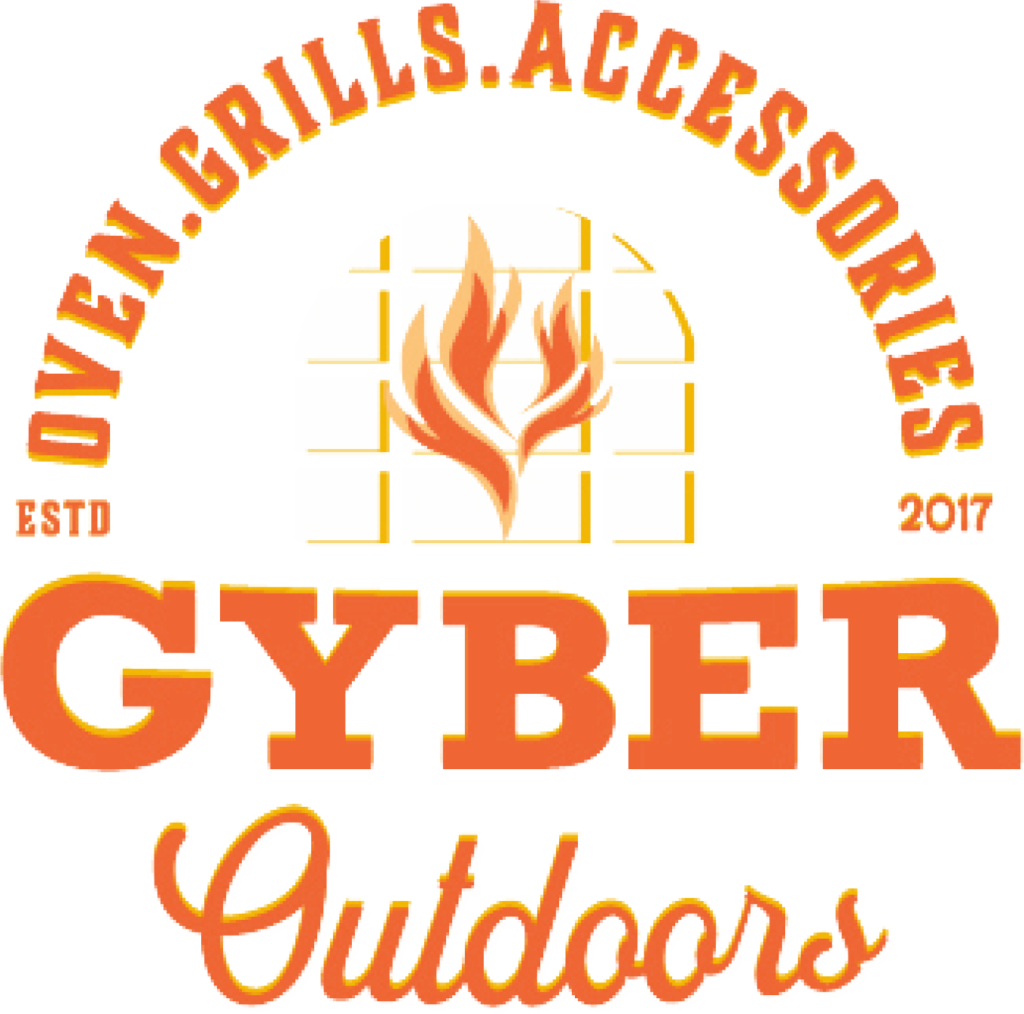 "Cenports helped us access all the major online retailers in the U.S. market and has ensured that our operations, inventory management, and fulfillment all scale smoothly as demand increases. Within 6 months of onboarding, our revenue was up 950%, and we anticipate continued strong growth through this partnership."
Martin
Head of International Sales, Gyber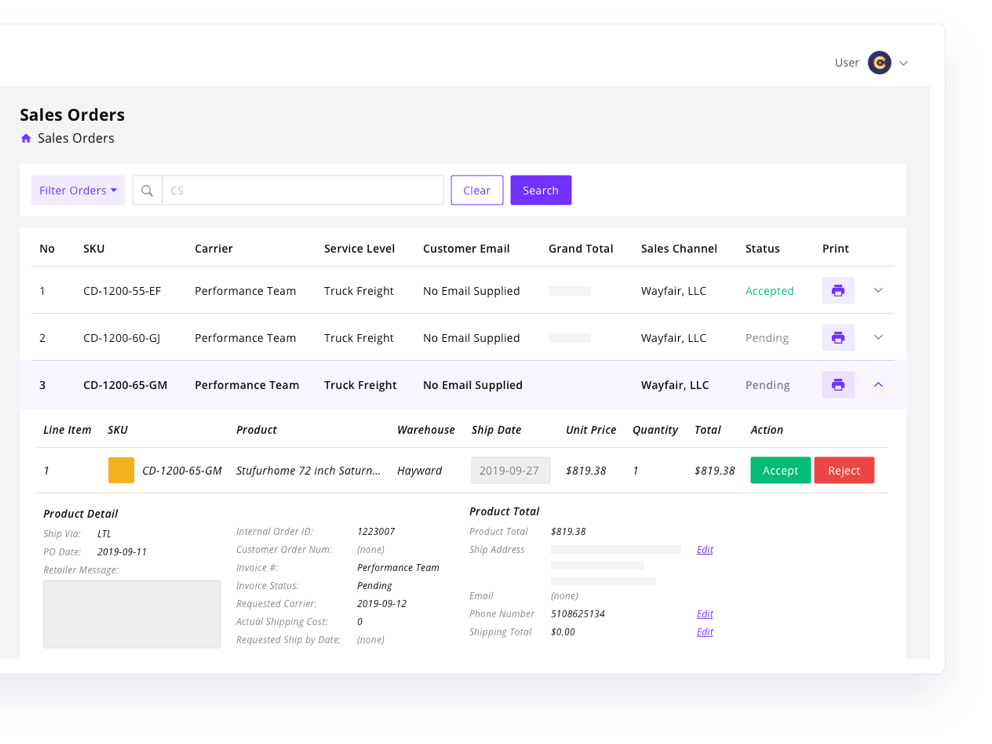 Integration and Order Management across Channels
EDI, API, and FTP integrations are included with your subscription. Our automation allows you to manage all sales orders under one dashboard. You also have the option of managing your postage and shipping accounts through our platform. Save time and resources and leave the heavy lifting to us.
"We have been working with Cenports for over 3 years and this innovative platform helps in streamlining all of our business needs such as order management, managing inventories in real time, performance data report and integrating all of our multi-cannel retailers into one centralized place. We are able to optimize fulfillment with bulk shipping label creation; automated inventory management and automating warehouse operation. With Cenports' help, we can focus our online business at a fraction of a cost."
Kim Chanti
Operation Manager, Luxeo
Centralized Catalog Management
Manage your product catalog and assortment on our platform. Your images and product descriptions are centralized and integrated with your sales channels in the designated or requested format. Enhance your descriptions, images, and merchandising all in one place.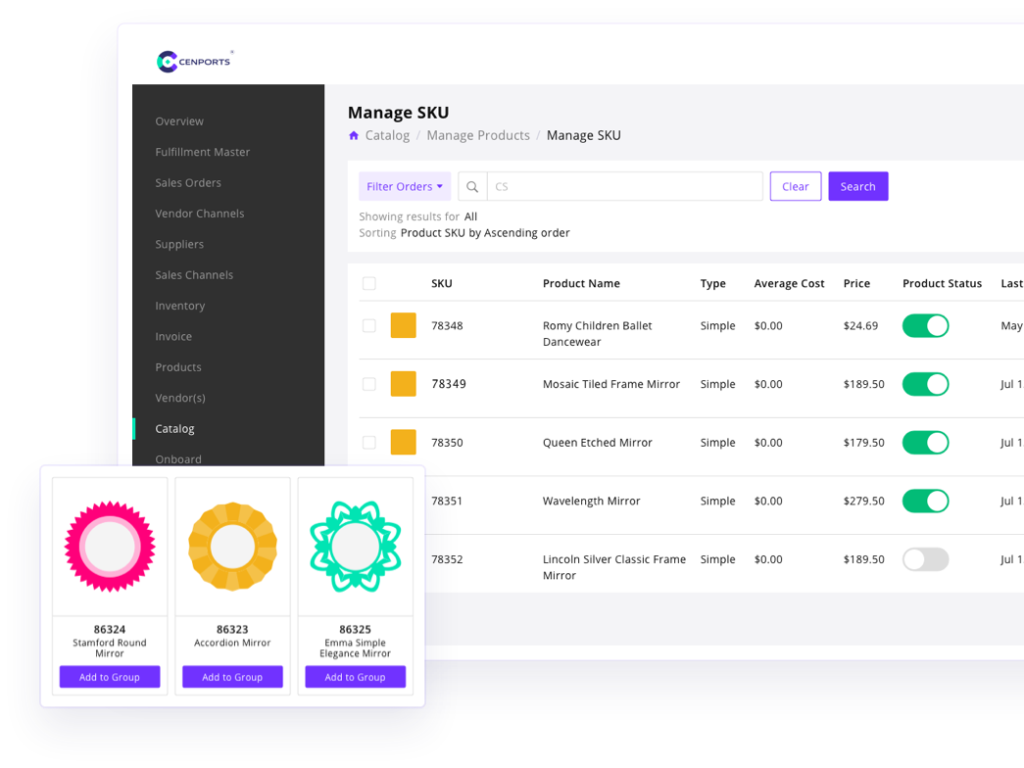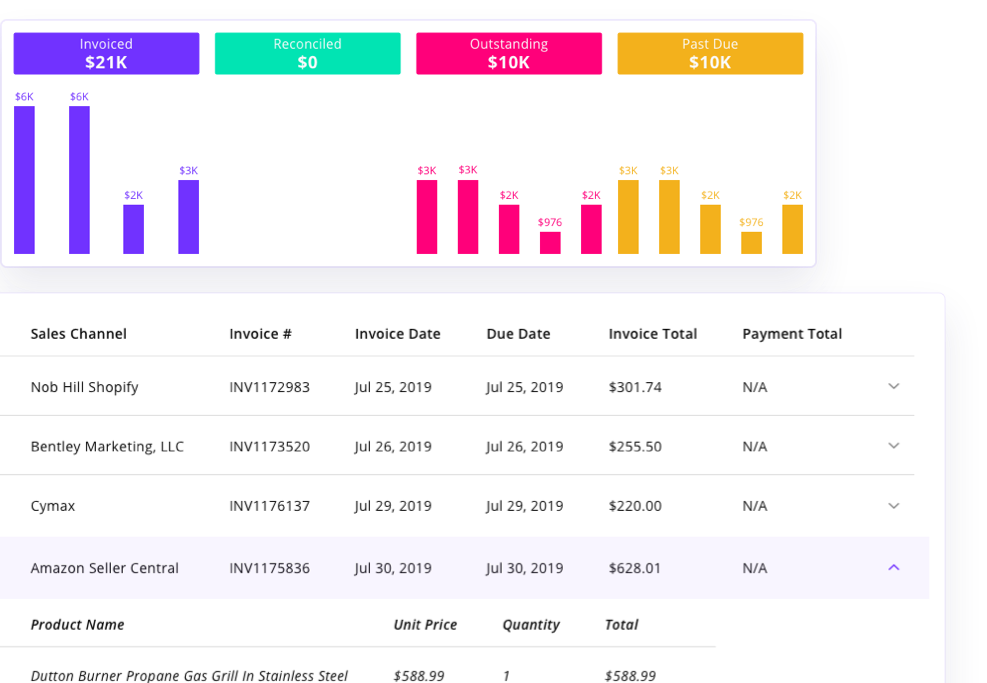 Easier Invoice Management
Cenports takes the labor and headaches out of invoice management. Our platform displays all invoices on one page to provide you with at-a-glance visibility into outstanding, reconciled, and past-due invoices.
Better Reports
Our proprietary reporting gives you comprehensive, actionable insights including company revenue, inventory snapshots, product performance, orders, and heat mapping.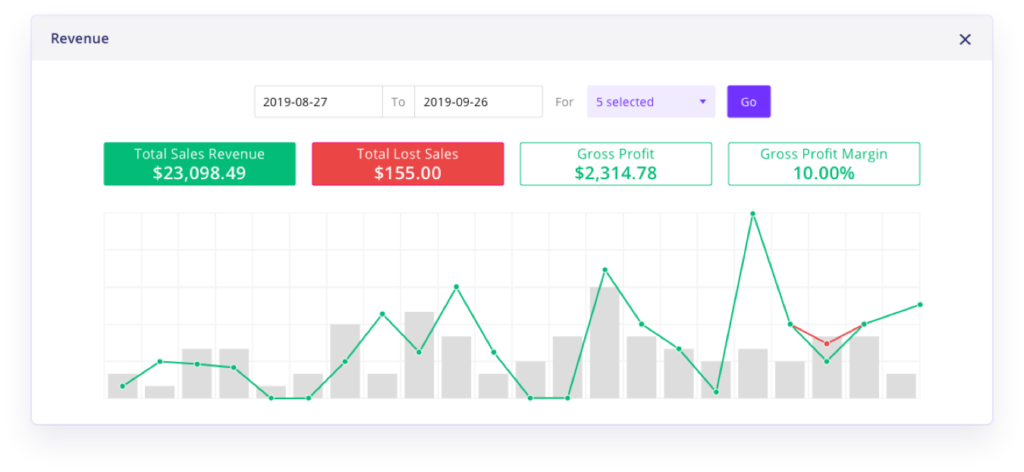 Frequently Asked Questions
EcomSys (*Featured)
Can we integrate with retail channels outside of your network?
Yes! Cenports has already integrated with over 60 retail channels and we're always expanding. If you work with a channel that we are currently not integrated with, reach out to us at
sales@cenports.com
and we'll get you a quote.
Can your dashboard upload products onto multiple channels?
Our dashboard has a Catalog feature that allows you to seamlessly manage all your products all in one place. Due to every channel's product upload systems being different, we do not have direct uploads but we do have an export option where you can adjust to the required format of each channel.
Can your dashboard integrate directly with our WMS?
Whether your company operates on a standard or custom-built application, you can connect to the Cenports Dashboard through API.
How long does it take to get started with Cenports?
It really depends on a few things. You'll receive access to your own Cenports Dashboard account within 24 hours but depending on the integrations, some channels may take longer than others. If you would like more information on integration timelines, we are more than happy to schedule a call to discuss.
Can Cenports Dashboard show reports with product performance?
Yes! Not only do we show product performance. We show top performers by state, per channel, and more. Schedule a demo today!

Contact Us and Get a Demo Today!