eCommerce has forever changed how retail companies and consumers interact.
Underpinned by online platforms like Shopify, Magento, WooCommerce, and Squarespace, eCommerce has created a bridge for retailers to remotely access and target different groups of consumers.
Enterprise resource planning (ERP) software helps companies to centrally manage daily business activities. These may include accounting, procurement, risk management and compliance, and even supply chain operations.
However, in the era of online business, ERPs can be integrated with eCommerce platforms to automate a wide range of logistics and operations- from inventory management, financial management, order management, to warehouse and supply chain management.
The role of an ERP in eCommerce
An ERP can help to synchronise information received from an online store to enable a company to seamlessly perform accounting, procurement and supply chain tasks.
For example, reconciling customer data concerning loyalty programs, gift cards and periodic promotional pricing.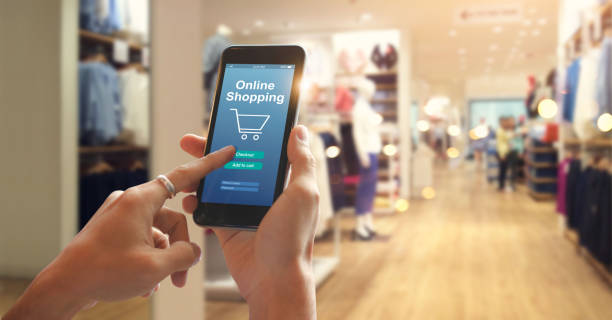 For context, suppose you update information on the number of products available in your WooCommerce store. In that case, the ERP is updated in tandem to reflect the accurate number of available products.
Overall, an ERP-integrated eCommerce system allows an organisation to optimise:
Order placement process by automatically triggering sales order management steps like calculating the shipping costs, or even creating a shipping label.
Inventory management by automatically changing the inventory count or product information, if dynamic changes are required. This allows organisations to provide customers full order visibility, and prevents orders from being placed on items that are out of stock.
Customer notification mechanisms by automating communications sent to customers such as when to expect an order, if an item has been shipped, or if an unexpected delay occurs in the shipping.
Price changes within product categories.
How to get started with B2B eCommerce ERP integration?
To get started, the first thing required is to choose a compatible ERP to integrate with one's eCommerce platform. Several cloud ERP options like Odoo, SAP and Microsoft Dynamics offer plugins that can integrate with popular online eCommerce platforms.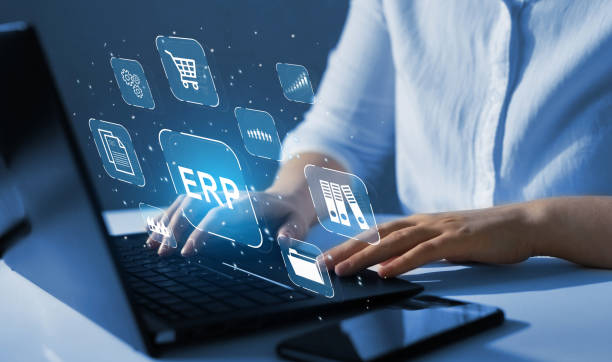 Most of these ERPs have minimal downtime during integration. 
This enables organisations to immediately account for new orders and fulfil them after setup, while promoting further efficiencies through customer self-service.
Benefits of eCommerce ERP integration for your business
Reduces manual labour and saves time
An eCommerce ERP integration eliminates the errors that arise from manual data entry to save time and productivity when entering orders, or customer and shipping data.
Real-time data availability
An ERP eCommerce integration helps to accurately update and correct inventory balances to avoid instances of out-of-stock items being ordered, in real-time.
This visibility into the the inventory levels in real-time is extremely vital for the procurement departments to guide purchase decisions. This, in turn, reduces the chances of customer dissatisfaction.
Data consistency
eCommerce data typically flows in multiple directions, from multiple sources. For example, when customers place their orders online, payment and order management processes come into effect.
And when an order is shipped, the customer requires constant updates while inventory and stock levels need updating to prevent stockouts. 
An ERP integration can help streamline and organise all the data that flows from sales, through to finance, and logistics teams. Thus, maintaining the integrity and visibility of the company's data.
Streamlines inventory management
ERP eCommerce integration can help better streamline inventory synchronisation. This helps in providing automated, accurate inventory levels to customers, without manual intervention.
Check out how Cenports helps with inventory management across all channels. 
Management of multiple channels
In omnichannel eCommerce sales instances, an ERP can help reconcile and support the addition of online marketplaces with brick & mortar sales channels, without losing any operational efficiency.
Simplifies order tracking
Order tracking is critical to the customer experience in this digital era where customers desire to know where their orders exact are, and when to expect them.
An ERP integration can facilitate order tracking and automatically send customers alerts, as and when needed.
Check out Cenports automated platforms that allow order management and tracking across multiple channels.
Automates accounting tasks
Accounting, auditing and invoicing can be challenging, especially when reconciling stock and sales. An eCommerce ERP integration can fully automate this process to avoid errors and delays.
Makes it easy to handle increased demand
Navigating sales and events like Black Fridays can be a headache.
Fortunately, an ERP integration can alleviate this burden when dealing with influxes in e-commerce traffic by scalably automating services, without requiring additional staff.
Reduces human errors
An effective ERP-eCommerce integration helps eliminate the chances of common human errors associated with the manual process. These mau include incorrect ordered quantities, inaccurate inventory level status, and wrong shipping addresses.
These errors typically result in unnecessary overhead costs, lost sales, and customer dissatisfaction.
Cost-efficiency
Eliminating manual processes and reducing human errors can translate to cost efficiencies since unnecessary costs are reduced with access to real-time inventory management data.
Higher customer satisfaction
Since customers have enhanced visibility with an ERP eCommerce integration, their potential frustrations can be reduced. This means increased customer satisfaction to foster long-lasting relationships.
Short order fulfilment cycle
If an organisation runs global eCommerce operations, efficiently managing different delivery providers can be an overarching challenge.
Fortunately, an ERP integration can facilitate delivery management in real-time, for instance, with automated waybills generation, thus shortening the order fulfilment cycle.
The future outlook
As has been noted, eCommerce ERP integrations can aid in the tracking of numerous order changes so that real-time responses are made. Thus, facilitating decision support when it comes to procurement and accounting, without increasing an organisation's employee workload.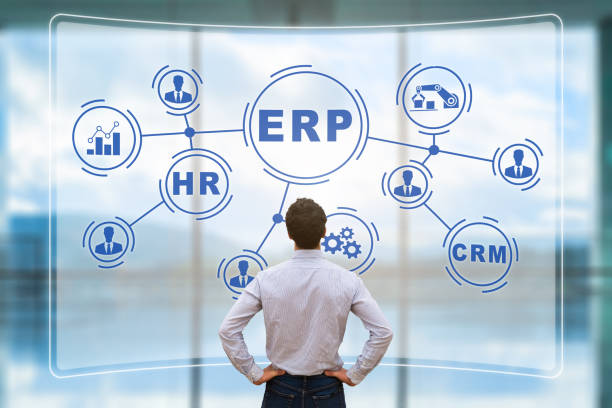 It may not come as a surprise to see more and more companies futureproofing their eCommerce solutions with ERP to improve operational efficiency, customer satisfaction and order fulfilment cycles.
Visit us at Cenports for more information on ERP integration for your eCommerce business.