The term '3PL fulfillment center' is considered a close synonym of the warehouse, which means that they are often used interchangeably in logistics and supply chains. But these two convey varying meanings and can mean different in different circumstances.
A 3PL fulfillment center is much more than mere warehousing.
For businesses struggling with supply chain optimization issues, partnering with a third-party logistics (3PL) vendor can often be the solution they seek. 3PLs are revolutionizing how companies look at the supply chain and manage it.
These are much more than partners and fulfill the gaps that act as bottlenecks for the businesses and curb their ability to move forward.
This article discusses how a 3PL fulfillment center works and its advantages.
What is a 3PL fulfillment center?
While warehousing pertains to storing your goods, preferably in a large building or a spare room, a 3PL ecommerce fulfillment is a much more proactive approach that acts as a vital link to your supply chain.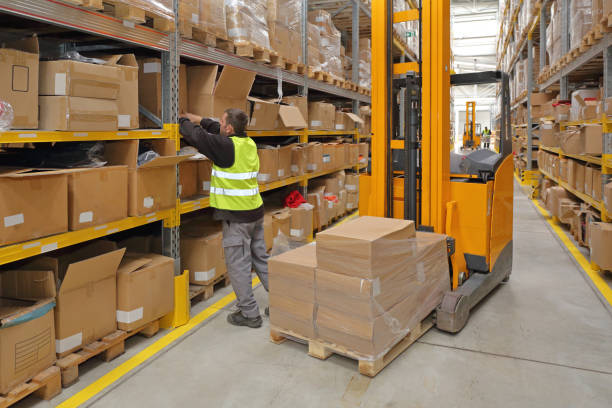 It involves processes to control your inventory, ordering process, improving customer experience, and shipping irrespective of whether between suppliers or the end customer.
How are fulfillment centers different from distribution centers?
While both fulfillment centers and distribution centers are types of warehouses, they differ in their basic operations. While a fulfillment center can also cater to end consumers, a distribution center is more of a waystation that enables product redistribution.
In essence, it acts as a transit point that helps in trans distribution. It is mainly used by distribution centers that deploy them as a means to pass the goods from one location to another.
In most cases, ecommerce businesses are happier with fulfillment centers as they rarely need to redistribute their stocks, and they enable them to cut down their operational costs.
How are fulfillment centers different from warehouses?
A warehouse is merely a building for storing raw material and finished goods for a substantial time. Ecommerce brands usually do not have raw materials and procure finished goods directly from suppliers. A warehouse is equipped with a plethora of high shelves housing different goods types and forklifts to carry these goods to their rightful place. It is a cost-effective idea for businesses that have limited business sizes.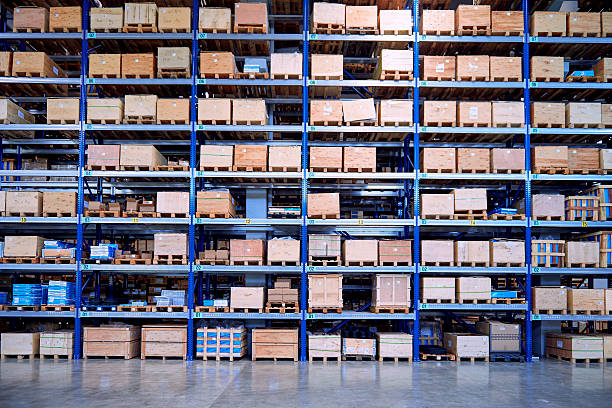 In contrast, fulfillment centers are warehouses that operate towards order fulfillment, starting from the sale of a product and ending with the post-delivery experience of the customer.
Fulfillment centers come equipped with cutting-edge tech for processing orders, managing inventory, and performing tasks in an optimized manner.
Services offered by a 3PL company
In most cases, 3PL providers do not have expertise in all the supply chain elements. Instead, they focus on a few ingredients and set out to establish their authority.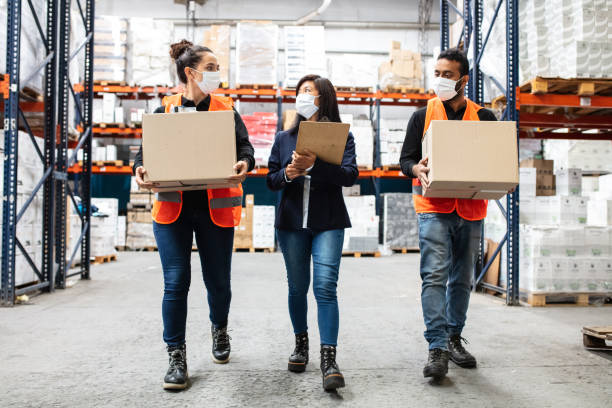 Here are the usual services a 3PL supplier can offer –
Procuring goods from other sectors in the supply chain
Receiving orders from customers, picking, packing, and arranging them for sending to the end customers
Proving temporary storage solutions in its building and other enclosures
Arranging for consolidating and transportation of goods
Benefits of partnering with a 3PL company
For modern businesses, 3PL is a way to move forward and gain a competitive edge.
The partnership enables them to work on their core competency while outsourcing other parts of the supply chain to the experts.
3PL customer teams can follow the shipment from start to reaching the end customer, thereby enabling better visibility to the end customer and aiding in improving customer service
3PL vendors offer access to cutting-edge tech at a fraction of the cost
3PL fulfillment centers are a key enabler of adopting innovation for an ecommerce as they work with the customer and their teams to figure out potential areas of improvement and find ways to gain a competitive edge
With work being transferred to 3PLs, it enables the ecommerce vendors to allow their workers to focus on the more critical tasks, thereby saving time while improving efficiency
3PLs carry significant insurance and can often be held responsible for the loss of items in transit, thereby acting as a layer of insurance for the ecommerce business
Ecommerce vendors pay for what they use in a partnership with 3Pl providers. It enables them to save money by only using the services they need
Wrap up
There is no dearth of quality 3PL vendors that can help you gear up and get rid of your potential issues, but there are several facts to be kept in mind while choosing the right one for you.
So, you must understand how they work and how they can improve your supply chain management. Once you do, you can filter the best ones and choose the one that seems the best fit.
Reach out to us at Andmakers for your order fulfillment related queries.