Order fulfillment is difficult!
Businesses are losing a hefty USD 1.75 trillion annually because they mismanage inventory.
Order fulfillment is relatively more straightforward and clutter-free for businesses primarily operating offline. However, things can get a whole lot murky and cumbersome for those in the eCommerce space quickly.
Add to that that you are focusing on multi-channel eCommerce inventory management, and the challenges go a few notches higher.
The COVID-19 pandemic further worsened the supply chain equation and changed the dynamics of how people shop.
It has propelled brands to improve their order fulfillment, regardless of the channel.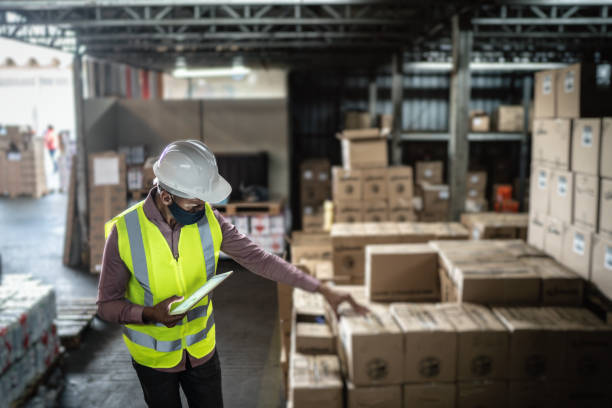 In addition, it gave rise to a need to adjust to the challenges and optimize your operations to ensure you are able to manage your customer expectations in the changing scenario.
Given that overstocking can cost you around 12% of sales per annum, managing your multi-channel inventory is one of the most vital aspects that business managers should pay heed to.
Furthermore, the world gradually moving out of the clutches of the pandemic.
We expect the dynamics to change and pose a new set of challenges for the eCommerce inventory managers.
So, we have curated a detailed guide for multi-channel eCommerce inventory management.
It should give you a fair idea of what it is, why is it vital for your online business, the challenges it poses, and how can you use software to help tackle them.
What is multi-channel eCommerce?
Almost three in every four shoppers use multiple channels before making a purchase.
Shoppers today have become way more dynamic than they were a decade ago.
Instead of being content with what they are told, they now use the internet to ensure they have the right products at the most appropriate prices.
Also, with the growth of digitization, eCommerce businesses are no longer limited to Amazon or the brand's website.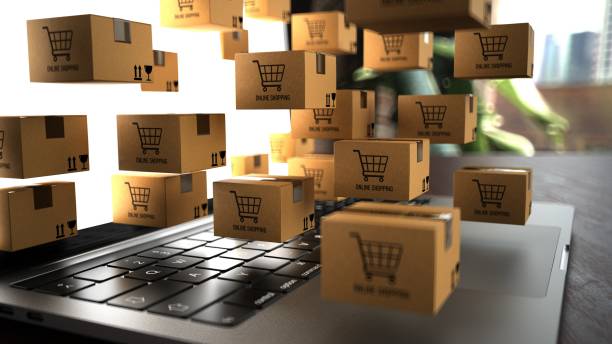 Today, most organizations are happy to embark on a multi-channel eCommerce journey. This is where they use a combination of multiple eCommerce channels to optimize their presence and sales numbers.
There are primarily two concepts followed by retailers with a presence across multiple eCommerce channels – omnichannel and multi-channel.
While the former is about creating a unified experience for the seller irrespective of the mode they prefer, the latter is about having horses for the courses.
In multi-channel, each channel is disconnected and provides a unique user experience.
It uses a headless commerce set up to ensure that the experience doesn't get disrupted irrespective of the channel in contention.
What is eCommerce multi-channel inventory management?
Also known as multi-source inventory management, it refers to the process of allocating and tracking inventory across a plethora of eCommerce channels.
These include D2C, B2B, and other channels, including their website, platforms such as Amazon, and other third-party partners willing to list your products on their platform.
In totality, multi-channel inventory management is about managing multiple online channels.
Therefore, it refers to a process that enables your team to easily oversee stock levels, reorder levels, and undertake accurate forecasting to minimize loss due to overstocking or shortages.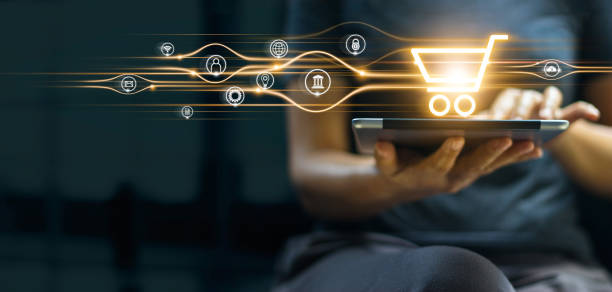 One of the most vital aspects of multi-channel inventory management is the process through which information is shared across the organization.
Even though there are multiple departments that require inventory data, there are numerous eCommerce sales channels that do not necessarily interact with each other.
So, there is a need for businesses to have an unimpeachable source of inventory data accessible by all the stakeholders to contribute to effective decision-making.
Inventory management process
The primary goal of the inventory management process is to ensure that the customer finds the item they need irrespective of the channel they choose.
Since multi-channel focuses on each channel individually, its inventory management process is similar to an order management process and focuses on creating a top-notch shopping experience for the eCommerce buyers.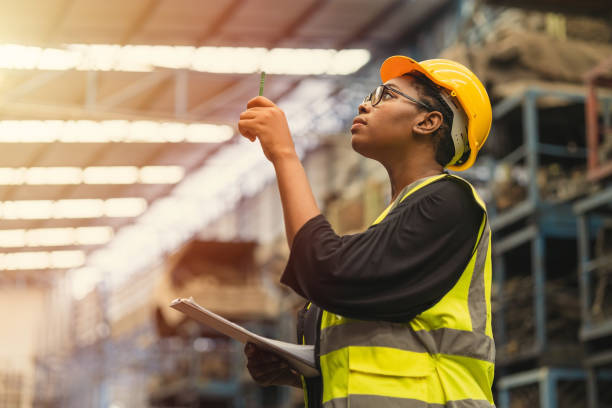 Brands that are new and have limited sales numbers focus on having manual alternatives that save them costs. This includes having multiple stores to track inventory for every location and others, it gets difficult to manage once they start scaling.
Given that manual tracking is based on fragmented data and Excel spreadsheets, the focus on being genuinely multi-channel is often missed.
Brands miss out on tracking historical data to construe the upcoming peak seasons and the inventory they would require to suffice with the demand surge.
So, most brands have started inculcating dedicated multi-channel inventory management software in their systems. It allows them to sync data across channels in real-time, enabling the workforce to make prompt decisions and ensure optimum inventory availability.
Inventory management KPIs
Like most other business aspects, there are several KPIs used to assess the effectiveness and efficiency of the inventory management structure in place. T
he efficiency of inventory functions often defines the overall business performance and is therefore very important to measure from a plethora of aspects.
Here are the primary inventory management KPIs to know –
1. Cost of carrying inventory
When you sell a tangible product, it is imperative that you will have inventory. It can be in the form of raw materials, finished goods, or work in progress. Irrespective of the type, these require space to keep and financial capability to pay, which entails a carrying cost.
While it is sensible to keep carry costs at the lowest, those focussing solely on keeping at the bare minimum run at the risk of frequent stock-outs.
So, this KPI is a key indicator and may not provide in-depth information pertaining to your inventory processes. However, it will propel you to look into your operations if the cost is skewed on either side.
2. Inventory turnover rate
As the name suggests, the inventory turnover rate metric informs you how quickly your business sells its inventory.
Having a higher-than-average inventory turnover rate enables businesses to reduce the chances of their stock becoming obsolete and helps minimize overhead costs pertaining to storage and management.
Inventory turnover can be calculated as a percentage of sales or the cost of goods sold. The former considers your profit margin while ascertaining your inventory movement rate.
In contrast, the latter removes any scope of markup and solely focuses on the costs, which can inflate the final figure unnecessarily.
3. Put-away time
There is usually a certain time lag between products being received from the supplier and they being stored in their rightful place in the warehouse.
Put-away time KPI is an indicator of the same. If the organization can improve the metric, it would help them move through the warehouse faster, reduce lead time, and reduce the carry cost.
4. Days on Hand (DoH)
Days on Hand KPI refers to the average days to sell inventory. It is calculated as a percentage of the cost of sales for a period converted on a yearly basis.
The metric helps understand the lag time or the days for which your inventory remains idle in your warehouse.
5. Backorder rate
This KPI refers to the number of unfulfilled orders as a percentage of total orders in a given period.
It showcases the percentage of orders that went begging because of organizational incapability or other reasons.
The lower the backorder rate, the better it is for the company and its performance.
6. Inventory shrinkage
Inventory shrinkage KPI refers to the amount a company should have on hand, but it doesn't.
In such cases, they have the item listed as in-stock but cannot fulfill an order placed by the customer demanding the same SKU because they do not have it in their inventory or cannot sell them.
It leads to a dent in the company's reputation and often causes cyclical issues. These usually result from thefts, clerical errors, fraud, or damage.
Challenges in multi-channel inventory management
When you sell through a plethora of channels, it is inadvertent that there will be issues in co-existing and managing inventory for each channel with equal aplomb.
In addition, there would be other difficulties that would arise, such as –
Risk of overstocking
When you have multiple channels that operate independently, you often run the risk of inaccuracy in demand anticipation.
It can lead to brands frequently suffering from overstocking, which can take a heavy toll on its resources and increases the costs associated with storage, insurance, and obsolescence.
Inaccurate inventory forecasting
Most businesses resort to a periodic inventory model to forecast future data without taking into account a change in customer behavior or a company scaling up its operations significantly.
When it comes to you following a multi-channel strategy for your eCommerce, things become complicated because your stock is split across channels.
Unless you have inventory management software, trying to forecast inventory accurately based on historical data across channels can be a steep task.
Mismanaging warehouse space
When you have difficulties in managing your inventory, you end up storing the wrong items, thereby impacting your total usable storage space.
It also affects your finances because you are unable to keep high-selling SKUs or those with fast turnover in the requisite quantities as you would have liked.
Overselling
The idea of phantom stock refers to having the item available for order but not having the same in your inventory.
Organizations lose over USD 634 billion annually because of such inaccuracies caused by clerical errors, theft, or other reasons.
It also impacts your goodwill negatively and makes your potential customers circumspect about placing an order with you.
If customers face such an issue frequently, they are unlikely to trust you again.
Benefits of an inventory management system
Most brands rely on workarounds, such as having multiple stores to track inventory location-wise or finding other manual ways to emulate the task of automated software.
While this works when your scale is relatively smaller, and you are catering to a limited customer base, the same is not feasible once you have scaled your operations.
Multi-channel inventory management software enables you to focus on your business rather than tackling frequent inventory issues. These are powered by AI and use cognitive computing to leverage automation for improving inventory management.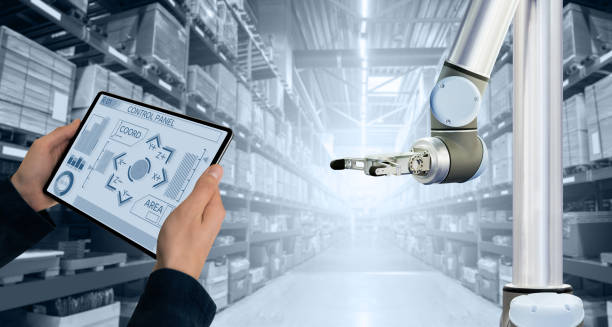 Here are the benefits that businesses can garner by implementing a capable multi-channel inventory management system –
1. Helps in managing optimum inventory levels
One of the biggest gripes of following manual inventory management is you run into overstocking and overselling frequently.
Switching over to an automated solution enables you to have a central database for each of your inventory items.
So, every sale made irrespective of the channel is accounted for through the central database, which helps ensure optimum inventory accuracy.
It also reduces the chances of overselling. Because of an updated inventory count using a centralized database, there is an accurate representation of the stock in hand.
In addition, the changes are updated in real-time, ensuring lesser chances of overselling because of clerical issues.
2. Improved visibility
When you provide centralized access to your inventory to the workforce, each department associated can use the data in the most relevant manner to optimize their processes.
When you expand your sales channels, it requires you to have the requisite fulfilment capabilities to be able to undertake holistic growth.
Splitting an order into multiple shipments not only results in higher shipping costs and a longer delivery timeline but can also result in increased difficulties across sales channels.
A dedicated multi-channel inventory management solution gives you a real-time status of the available stock.
It allows you to allocate multiple items under a single order (as far as feasible).
In addition, it gives the requisite teams an idea about which items are selling and segregates the data to gain better visibility into the sales trends to tweak their strategies accordingly.
3. Aids in timely delivery
A multi-channel inventory management system helps improve the overall order fulfilment process to improve delivery times with better accuracy and at lower costs.
It also comes built-in with a plethora of features that further contribute to improving delivery times and ensuring timely deliveries.
4. Helps in improving customer experience
As technology improves, the difference between online and offline shopping has dramatically diminished.
In the US, orders are getting delivered by drones, whereas there are a handful of Indian brands that offer delivery times lower than twenty minutes for you to receive your orders.
With a multi-channel inventory solution, you get real-time insights into your inventory, making it easier for you to implement tasks aimed at improving the overall customer experience.
5. Access to key metrics
In addition to improving the overall inventory systems, multichannel inventory solutions provide users with the opportunity to generate multiple KPIs to track and improve performance.
Best practices and tips for efficient inventory management
By now, you must have realized that inventory management is a balancing act.
It juggles between sales and stock levels to ensure not running out of items or having too much of a particular SKU while minimizing costs and improving performance.
Listed below are some best practices and tips for ensuring efficient inventory management –
Use ABC Analysis to segregate your inventory based on importance and sales. It would help you improve your warehouse processes to ensure you focus on the right items
Work on improving your pick and pack processes. For this, you can use barcoding or other automated techniques to help cut down the time involved and eliminate the possibility of any clerical errors seeping in
Understand the inventory KPIs that you need to focus on. Given that there are a myriad of those available, you need to streamline your focus to ensure achieving the results you desire
Have an accurate reorder point level fed into the system. The levels can vary depending on turnover or other criteria as you deem fit
Create a provision for safety stock, at least for items that belong to the list 'A' in your ABC analysis. It would help you better counter sudden spike in demand or an increase in lead time from your suppliers' end
What are multi-channel eCommerce inventory management software?
A capable multi-channel eCommerce inventory management software is a solution to your inventory management woes.
It provides an overview of what is wrong with your processes and gives you real-time data and insights across sales channels using a centralized dashboard.
You are one click away from getting details about critical inventory data, such as turnover time, historical key sales metrics, and more.
In addition, it provides you with an opportunity of automating purchase orders and supplier relationships.
This is because it keeps all the vital data pertaining to each supplier and matches it with the existing requirement to generate purchase orders automatically to reduce stock out chances.
Further, some software is also capable of providing SKU management and catalog management to also improve the listing process.
When you go out in the search for the best multi-channel inventory management system, you will be greeted with a myriad of options that help to upgrade to your existing manual approaches.
Here are some of the top choices to choose from –
Skubana
Brightpearl
SeCommerce by Silver Earth
Zentail
Linnworks
Examples of brands implementing multi-channel inventory management successfully
So you understand the basics of a multi-channel inventory management solution and why is it important for your business.
Let us now look at a few examples of how several well-known brands have successfully implemented it in the past to improve their inventory performance –
Direct Plants
Direct Plants is a well-known brand in the UK dealing in outdoor plants. The brand was suffering from manual workflows resulting in missed selling opportunities.
It struggled in maintaining inventory accuracy, which impacted its reputation and sales numbers.
The brand partnered with Frooition and adopted Linnworks (an inventory management solution) and BigCommerce, which helped them streamline their inventory processes and get back on track.
Tushy
Tushy is a wellness brand that is on a mission to make your bathroom healthier, sustainable, and delightful for users.
But not many knew it before the pandemic spread like wildfire.
Six months before the coronavirus caused havoc, the brand partnered with Skubana to improve its inventory processes.
When the sudden influx of demand came, it was able to pivot itself to adapt to the changing needs and scale at a rapid pace.
Conclusion
Irrespective of whether you are already focusing on a multi-channel eCommerce strategy or plan to inculcate it, it is vital to acknowledge that manual management no longer makes the cut.
Want to excel at managing your stock to create a superior customer experience?
Having a multi-channel inventory management system at the helm of things is the way to go and succeed in this cut-throat competition landscape.
Visit us at Cenports for more information on inventory management across multiple channels.