Keeping order fulfillment in-house can be a real pain in the neck. As a result, many businesses are turning to third-party order attainment providers in an effort to ease and scale their operations.
Outsourcing order fulfillment services include third-party logistics (3PL) providers who provide end-to-end services like packing, shipping, warehousing, inventory management, last-mile deliveries, etc.
Online merchants, e-commerce companies, and brick-and-mortar sites without access to their own warehouses are common examples of clients who need to seek fulfillment services.
Let's take a look at some of the reasons why you need fulfillment services when expanding to the United States (US).
What are fulfillment services?
When small organizations consider business expansion to offshore countries like the US, they are faced with multiple hurdles.
These include packaging their products, shipping, dealing with custom laws, warehousing, inventory management, delivery to customer's doorstep, and managing returns.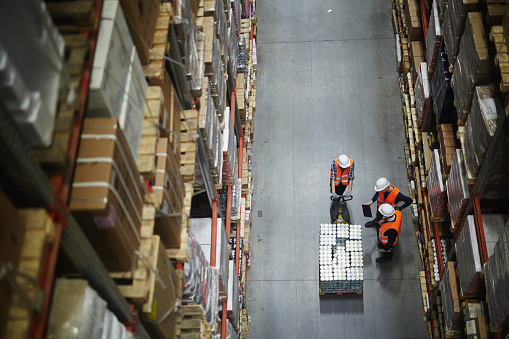 As online shopping and e-commerce overtake physical retail, it's more important than ever to fulfill client orders swiftly, precisely, and affordably. The covid-19 epidemic has also substantially increased its significance.
A fulfillment service is an excellent choice for any company that has exceeded its current warehouse capacity and is searching for help keeping customers happy while also increasing efficiency.
A fulfillment service can serve as a central hub for accepting, processing, and shipping orders, which can have a significant impact on your company's growth. Third-party logistics businesses may take care of all aspects of attainment, lowering costs and improving service.
They are, therefore, perfect for firms that do not have the resources necessary to send orders themselves or those that have surpassed their warehousing capacity.
Additionally, working with a provider that offers a centralized view of your data and intelligent inventory allocation across several warehouses makes it easier to scale up your business quickly.
What is an order fulfillment process?
Order fulfillment involves the following key steps:
Step 1: Order is received (online, in person, via email or on the phone);
Step 2: Order request is registered in the inventory system;
Step 3: Order confirmation is sent to the customer;
Step 4: Order request is sent to the warehouse;
Step 5: A warehouse worker locates and picks the ordered item;
Step 6: Order is packed and prepared for shipping;
Step 7: Order is shipped;
Step 8: The customer is notified that the order is on its way;
Step 9: Order is delivered;
Step 10: If necessary, order returns are handled and refunds granted;
Step 11: Inventory is updated.
When is the right time to outsource fulfillment services?
When it comes to fulfillment, it can be difficult, time-consuming, as well as costly. Logistics become more complex as storage space becomes limited, transportation prices rise, and order volume increases.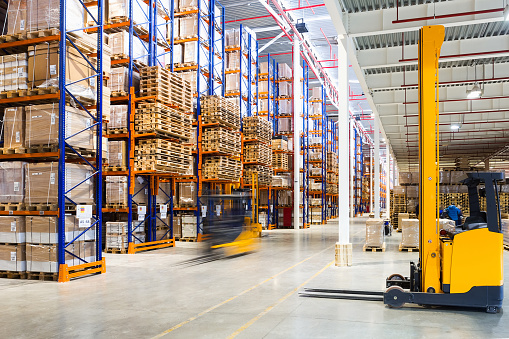 However, at some point, outsourcing becomes less risky and more cost-effective.
The following are some of the signs that it's time to outsource fulfillment:
1. When you're looking to expand your business
Businesses frequently consider expanding as their order volume rises. Expanding into new areas, handling larger orders, and increasing marketing operations are all part of this strategy.
In order to keep up with this growth, businesses will need to hire expensive logistics, larger facilities, shipping arrangements, and much more.
In short, offshore expansion can have a negative financial impact on organizations because it is time demanding and expensive. Some of these issues can be alleviated by outsourcing to a fulfillment service provider.
2. When fulfillment costs are too high
Most SMBs have limited budget allocation for managing fulfillment in their own market spaces. While overseas business expansion ideas seem profitable and attractive, the initial expenses of self-managing the attainment part are sometimes too high.
When outsourcing the task to a fulfillment company, a good number of expenses can be cut down. Check out how that happens:
Renting your own warehousing space offshores is not required as fulfillment companies provide space within their pre-existing warehouses.
Shipping costs are reduced as most fulfillment companies have tie-ups that offer you a discounted price.
Inventory management is handled by fulfillment companies using their high-end software technologies and SMBs do not have to invest in one.
Tie-ups with ecommerce platforms and placing products on their site are managed by the fulfillment company which saves the cost for business owners.
Order delivery returns and tracking is managed, again saving the cost. Furthermore, if your order volume changes wildly throughout the year, it may not make sense for you to manage and staff a warehouse of your own. It is also possible for a logistics business to adjust to your requirements.
In addition, unanticipated sales can put your delivery guarantee at risk. When your daily order volume spikes, you'll need a professional to help you maintain a high level of quality and consistency for your customers.
3. During slow delivery times
Increasing competition in the shipping industry has been spurred on by the growth of large-scale e-commerce players like Amazon.
Retailers who can not keep up with the need for speedy delivery times risk losing out on customers.
When dealing with large and irregularly shaped objects like furniture or products that require medical or judicial approval, this can be particularly difficult.
Customers can benefit from faster delivery times by using fulfillment centers' shipping operations. Most 3PL and fulfillment companies have pre-existing tie-ups with shipping companies and are able to offer the services at discounted rates.
4. When you have a lack of warehouse space offshores
If you're expanding geographically, your current infrastructure may not be able to keep up with your growth.
Shipping across the country or even throughout the world presents logistical issues that can increase shipping costs and lead to longer delivery times. This can impede large-scale growth.
In order to serve an expanding client base, a global fulfillment partner will be able to leverage numerous locations and optimize fulfillment properly when you outsource.
To address these issues, fulfillment centers can help by providing different forms of warehousing based on your inventory requirements.
5. Need to gain a technological advantage
Third-party logistics organizations often employ cutting-edge and expensive technologies in their operations.
It is possible for companies to have a technological advantage over their rivals by outsourcing fulfillment services including inventory management, sales insights/forecasting, and customer service.
Reasons to outsource fulfillment
Following is a quick list of reasons why outsourcing fulfillment is a benficial option:
1. Helps to get connected with top online retailers in the USA
The US market might be tough to break into because of overly strict rules and regulations and a lack of local support.
Similarly, to help you establish a sales network in the US it is important to use their extensive connections with leading online retailers. Examples include Amazon, Wayfair, eBay, Walmart, and more. Fulfillment companies, with their pre-existing connections give you access to big-box retailers like these that would otherwise have high competition and barriers.
2. Helps manage seasonal sales cycles
A product's demand may rise exclusively at particular times of the year. Christmas products are a fantastic example, given the holiday is a major celebration in the United States.
Product tracking and forecasting, as well as promotions based on peak periods, are all made possible through the use of modern integrated warehouse inventory systems by fulfillment providers.
As a result, this gives you a wide range of options for increasing your profits.
3. Reduced shipping and overhead costs
Shipment to the US can be costly and time-consuming. As a result, it might be difficult to account for and prepare for or express shipping costs to clients, depending on the order size, order volume, and nature of the product itself.
Additionally, a warehouse's ability to keep up with sales needs to increase as a company expands. If it does not, the consequences can be either lost or dissatisfied clients.
Fulfillment service providers offer an array of storage options that you can choose from based on your specific requirements. As an outcome, the company's overhead costs will be reduced.
4. Efficient customer service
Today's e-Commerce business relies heavily on increasing client pleasure. The capacity to respond quickly and efficiently to client requests has become increasingly important in the age of online purchasing and retail.
Using a fulfillment service gives you access to experience and information that would otherwise be prohibitively expensive and time-consuming to maintain. As a result, outsourcing is both economical and rational in the long run.
5. Access to automated and customized inventory management
When refunds, order discrepancies, and sales volume are taken into account, inventory management may become a burden for e-Commerce companies. Employing the right staff members and using the correct technologies to collect data can cost a lot.
Inventory management services from fulfillment providers include an automated product and order management system that enables you to always keep an eye on your inventory.
6. Fulfillment companies offer sales insight
Your sales data can be gleaned from a configurable inventory system. Products that are selling well and those that aren't are highlighted in this section.
E-commerce enterprises can generate sales estimates and implement marketing strategies based on product demand by collecting and evaluating data on inventories.
7. Real-time tracking
For real-time order tracking, look for service providers who offer a dynamic dashboard. As a customer, make sure that your shipment notifications are sent directly to your firm and to you.
Tracking numbers and notifications should also be included in the company of your choice as well as yourself as a customer. That way, both you and the company can keep tabs on shipments and troubleshoot any issues that may arise.
How to choose fulfillment service provider?
Following are some factors to consider when looking for a fulfillment company when expanding in the US:
Strong background experience
Expertise and understanding of the type of products that your ecommerce business deals in. Check to see if they already have similar customers.
Availability of good partnerships with shipping companies that offer discounted rates.
Understanding of custom laws in the US or your other chosen ports of delivery and ability to deal with them.
Strong tie ups with large ecommerce platforms in the United States like Amazon, Walmart, etc.,
Availability of sufficient warehouse on both- east coast and west coast.
Ability to seamlessly integrate into your existing tech stack, which is common among e-commerce businesses.
Have an efficient and automated inventory management system.
Have solutions to provide real-time analytics and order tracking.
Offer additional services like customer complaints, feedbacks, last mile delivery, order returns, etc.
Finally, as a B2B owner, it is essential that you consider quality over costs. Look for long term profits and consider partnerships with fulfillment companies that have a long standing reputation in the niche. While comparing prices is a good idea, it shouldn't be the only thing you take into account when making a selection.
Finally, when looking for a logistics business, do your research. Having to transfer companies often is not ideal. Make sure they're competent, that you're a good fit for each other, and that you've done your due diligence. Get in touch with customer and trade references to verify that the company's statements are accurate.
Conclusion
Any company aiming to expand and sell in international markets must have warehousing capacity, efficient inventory systems, and expedited shipping procedures.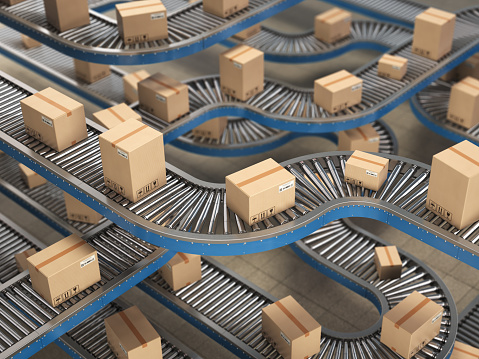 Due to their high costs and rigid qualities, these changes are typically not feasible for firms that are just beginning to grow.
There are fulfillment service providers who can assist firms manage such tasks in a highly competitive industry. Businesses that want to save time and money should consider working with fulfillment services, which are in high demand in the online retail market.