All of us remember the one-month delivery schedule back in the day (merely a few years ago) offered by ecommerce brands. Buyers would often forget what they had ordered and took time to recollect if they had indeed placed such an order when the delivery guy knocked their door.
While things have significantly improved in the last decade, retailers in most parts of the world are still struggling to optimize the journey of their goods from their stores to an ecommerce warehouse and the ultimate customer.
With modern-day customers being ultra-sensitive to delivery times, it is imperative for brands to focus on speeding up their delivery times without sacrificing on other aspects.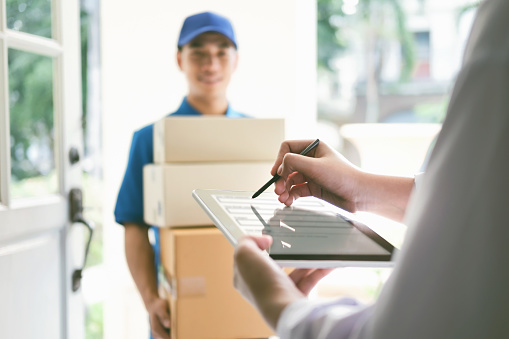 This article discusses the impact of delivery time and strategies that can help speed-up delivery effortlessly.
The impact of delivery time on conversion rate
Modern customers prefer accurate answers to vague indicators when it comes to delivery. Gone are the days when people were content waiting for their orders to arrive. 
60.7% of customers are likely to complete a purchase if the vendor is able to provide delivery times in their shopping carts. Almost half of the shoppers will skip reordering if they find delivery transparency is a miss with a retailer.  
A GetConvey study states that shipping is the key factor in the overall shopping experience for 73.6% of shoppers.
Do you know that 83.5% of shoppers are unlikely to shop with a brand again if they face a poor shipping experience?
Adding delivery time at the last stages of purchase is another way of communicating that you care to your customer. In addition, it would help establish trust, curtail cart abandonment, and gives both parties a rough idea of the delivery process.
What are the benefits of faster delivery from retail to ecommerce sites?
Fast delivery is the second most important consideration for online purchases.
One in every three customers is willing to pay more for their items to be delivered when and where they desire. But what are the benefits of faster delivery for retailers and ecommerce sites?
Let us decode.
Increase in conversion rate
One in four customers cancels their orders because of slow shipping. So improving your delivery times can lead to an improvement in conversion rates.
Reduced cart abandonment
Shipping and handling costs are the primary reasons for 44% of online shoppers who abandon their carts. If you are offering swifter delivery times, it can help you reduce cart abandonment and propel more of your leads to complete their orders.
Improve customer satisfaction and loyalty
A large chunk of customers expect affordable and fast delivery, which can lead to higher customer satisfaction if you can cater to it. It would also enable you to propel these customers to return to you, thereby improving the loyalty factor.
Improves the average order value
Most modern vendors have started inducing a minimum cart value threshold for free shipping. Such inclusion has been instrumental in propelling the buyers to increase their cart value to ensure they get these products delivered for free.
Better visibility of your products on marketplaces
An "out of stock" tag is never a good sight for an end customer. The faster your products reach from your retail stores to the ecommerce warehouse and eventually their digital platforms, the better is your brand visibility.
Staying ahead of the competition to get a bigger market share
A optimised delivery speed ensures that your products are always available for the interested customers. It is vital to remember that your clients will not hesitate to shift to another competitor if your product delivery is slow. And if this happens, the result is a loss in the overall market share.
Strategies to speed up delivery
Speeding up delivery can have multiple benefits beyond what we have already discussed above. But how do you do it?
Here are some strategies that can help –
Embarking on unambiguous communication
Having straightforward communication in your warehouse is one of the basic needs for improving delivery speed. If each of your staff knows their duty and understands how they are to conduct, it would reduce the chances of miscommunication and help you optimize shipping times.
Streamline your retail company's internal processes
If you have a cluttered approach to delivery where you have multiple systems for a single internal process, you are bound to suffer from delayed deliveries. 
Instead, there is a need to simplify operations by breaking down unwanted silos and developing agile delivery methods would ensure you are delivering faster than ever.
Invest in expanding logistics capabilities
If your business operations are scaling and you believe your logistics mechanism is playing catch up, it is time you invest in expanding and improving them. 
For example, removing your obsolete delivery trucks and buying more capable new ones can be an excellent way to start.
Deploy real-time order tracking
How long will you wait in the dark for an order to deliver? 
Most customers are inquisitive to know the current status of their order and if there is any chance to receive the same before the purported delivery time. 
So it is imperative for you to offer them real-time delivery tracking to keep them informed and enable them to trust what you say.
EDIs can be a gamechanger
Most modern businesses are inculcating EDIs (electronic data interchange) for their shipping processes. It has enabled them to replace physical shipping data with electronic data that has streamlined the process and eliminated unwanted delays involved throughout the value chain.
Wrap up
Irrespective of the number of customers you have, it is vital for you to stand up to your promises and offer them optimized services. 
Additionally, with delivery playing such a crucial role in determining your success, it is imperative for you to implement changes to curtail delivery times.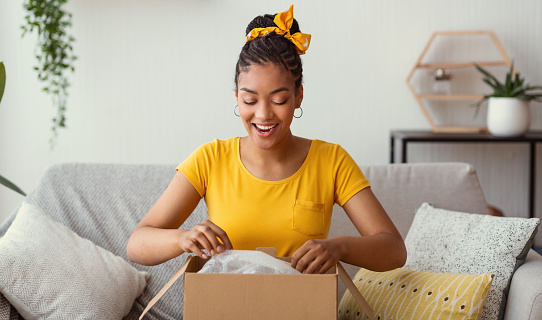 Finally, partnering with a reputed e-commerce fulfillment company like Andmakers will help you get the delivery process streamlined without doing the hard labour at your end.