In terms of cost and time, shipping goods from China is a challenging endeavor. To minimize disappointment, it's a good idea to become familiar with regular shipping charges and delivery times.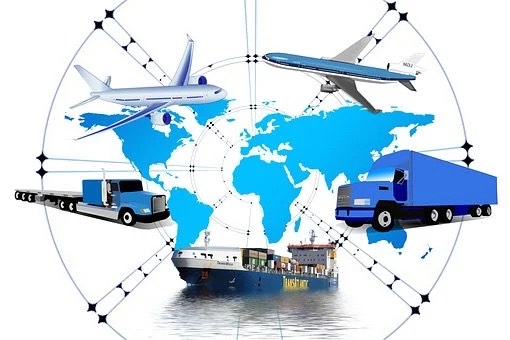 Here are a few tips on how you could lower the costs.
How to reduce shipping costs from China to the USA?
1. Select shipping terms carefully
In international trading, Incoterms is the first item to be discussed. It makes it clear who is responsible for what, what it will cost, and what the risks are in terms of delivery and transportation.
Free on Board (FOB) is the most commonly used Incoterms term in international trade. When your China suppliers are FOB, the export fees in China will be paid for you. Only the ocean freight from port to port is included in the fees you pay to your forwarder.
In order to import your goods, you'll need a local import agent in your destination country to handle everything from customs paperwork to door-to-door delivery.
The costs you pay vary greatly depending on the shipping agreement you go with (EXW, CIF, DDU, etc).
2. Choose the right logistics partner
Globally recognized shipping corporations offer a wide range of advantages, including great strength, exceptional service, and consistent operations. However, getting a discount or a bespoke service from them may be tough if you run a small or medium-sized firm.
As an alternative, you can also go with a smaller or medium-sized shipping company, whose costs are likely to be lower and services more adaptable.
3. Familiarize yourself with ocean shipping routes
China's sea routes to the world are the Pacific, Atlantic, and Indian Oceans.
And among these three routes, hundreds and thousands of seaports can be provided at varying container shipping pricing.
The freight price difference between China's major and regional ports is about $200-$400.
China has two ways to reach the USA's east coast: a canal and a land bridge. The price difference is about $400-800.
4. Choose the correct time
You must give your forwarder a detailed container loading plan. Timely communication helps reduce costs and ensure on-time delivery.
It is important that you book and prepare the container in advance as last-minute bookings are quite costly and could cause inconvenience to both parties.
They book the space ahead of time and get freight transported or picked up according to the arrangement of the forwarder.
5. Ensure relevant documents are organized
The lengthy approval process often delays China-to-US exports. For a smooth customs clearance, be sure to prepare and organize all the paperwork.
Essential documentation includes the Bill of Lading, ISF (International Security Filing), Certificate of Origins, Commercial Invoice, and a Packing List.
A simple documentation error can cause your things to be held upon arrival and add to your costs.
Ensure to double-check all paperwork before submission.
6. Package your products efficiently
While suppliers handle the bulk of the product packaging, it can be extremely beneficial to become involved. Efficient packing saves money on materials, creates more freight space, and protects your items.
Contact your supplier about packaging efficiency. Improving packing to save cargo space should be a goal for maritime freight.
7. Opt for FCL (Full Container Load)
Shipping a full load offers various benefits. It is cheaper, faster, and less likely to cause damage to your items. Where possible, your organization should choose FCL over LCL shipment.
It is also useful to examine the size of the container you're transporting. 40' containers are often cheaper than smaller options, as long as they are close to capacity.
8. Hire a freight forwarder
Unless you're a shipping expert, use a freight forwarder. A freight forwarder is a skilled and experienced professional who helps you move your goods from China to the USA.
Freight forwarders save time on paperwork and customs.
Your freight forward can utilize their relationships and talents to help you save money by securing the cheapest prices and finding alternative shipping routes in bad weather.
How long does a cargo ship take to go from China to the USA?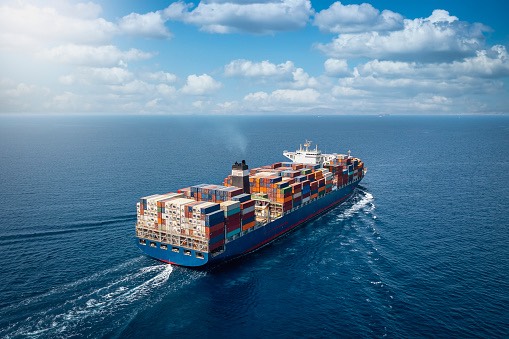 Shipping from China to the USA might take anywhere from 1 to 35 days, depending on the manner of delivery and the final destination.
Below is a rough estimation of how long it takes to ship merchandise from China to the USA:
1-5 Days – via China Air Express
2-15 Days –via China Air Freight
15+ Days – via China Sea Freight to the West Coast
25+ Days – via China Sea Freight to the East Coast
Impact of Chinese holidays on shipping
Sometimes importing from China is more expensive. Shipping is slower and more expensive during the holidays due to a lack of employees.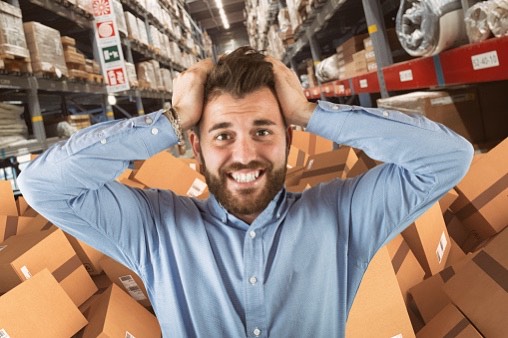 Be aware of Chinese national holidays and plan your shipments accordingly. This can save you and your company a great deal of time and cash.
What is the most cost-efficient way to ship from China to the USA?
To export from China to the US efficiently, look for reputable providers. Since your business might need more than just shipping, consider partnering with an end-to-end fulfillment agency. These organizations provide overall solutions in terms of shipping, packaging, warehousing, and more.
Cenports team strives to be the best in their mission to assist entrepreneurs to enter and grow their businesses in the United States through the use of eCommerce.
Conclusion
Shipping from China to the USA requires experience. Finding a reliable freight forwarder is as crucial as choosing the correct form of transport and supplier.
Make sure you take the time to do the necessary research to tackle international shipping in an organized manner for the best results.
Also, read our article on "Factors that affect ocean freight rates."