A brick-and-mortar store has a fixed location, some warehouses where they can store the essential stocks and are unlikely to pivot or scale beyond your local area at short notice. In addition, these shops do not accept delivery beyond their radius. 
It enables them to be well prepared to handle their logistics and make the necessary tweaks whenever needed. 
But an ecommerce brand seldom has the same level of liberty when it comes to its stocks and logistics. It becomes challenging when they enter the high growth phase, and unless they have preplanned the resources and the necessary pivots, you are in for a bumpy ride. 
This article discusses the logistical challenges that an ecommerce brand has to suffer from and what they can do to get rid of these with ease.
What are ecommerce logistics?
The modern-day customer likes it seamless and fast. But for your services to reach your customer at the earliest, your logistics should be able to cater to your evolving needs.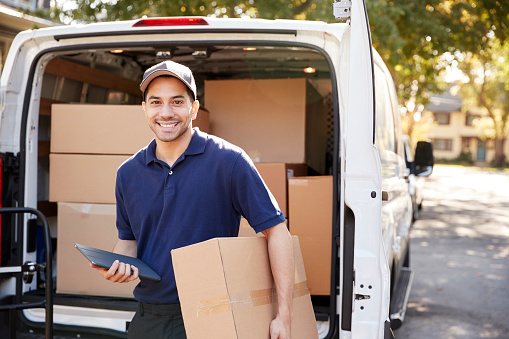 Do you know that one in every three US consumers will consider switching brands after a single poor experience? Ecommerce logistics plays a vital role in ensuring that your customer base does not have a similar feeling that can possibly push them away.
The term 'ecommerce logistics' refers to the process of manufacturing, finishing, storing, and getting the product to the end customer who has placed an online order.
How does it work?
Managing ecommerce logistics is a tough nut to crack, and there are no two ways about it. The percolation of technology has had a massive impact on the industry, and it is gradually evolving to be able to cater to the demand it generates. 
Ecommerce logistics is a sum of processes, such as inventory management, warehousing, labelling, billing, shipping, delivery, and return. These activities are a part of a supply chain that requires you to devise a robust and effective strategy for seamless execution.
Challenges in ecommerce logistics
An online retailer allocates 11% of its turnover for its logistical needs. 
It makes it one of the most vital components to handle and optimize. However, the challenges are one too many, and an ecommerce brand has to be on its toes to mitigate itself. 
Listed below are significant ecommerce logistics challenges and how businesses can cope with them –
1. Finding the right ecommerce fulfilment partner
Scaling is easy for ecommerce brands. But it is the ease that often makes management tougher. The faster you grow, the more challenging it will be for you to perform your core functions well. Brands that thought they could do it all themselves may lose USD 156 billion by 2023. 
So, it is vital for ecommerce brands to embark on meaningful relationships, especially when it is about their non-core business aspects, such as logistics. 
Read our article on "3pl ecommerce fulfillment: How to choose a reliable partner?"
2. Ensuring quality and order accuracy
For ecommerce brands, order quality, accuracy, and timely delivery are significant logistics factors that impact their businesses day in and day out.
It involves optimizing tagging, using automation, and finding ways to improve the overall order satisfaction by offering options to the end customer is the key to ecommerce logistics success.
3. Inventory management
When you have a plethora of sales channels, managing inventory is always going to be a challenge. For this, most ecommerce brands need to deploy an inventory management tool/software that enables them to keep a real-time track of stock. However, getting the right one for your business needs may not be cost-effective for small and medium business owners.
4. Ecommerce warehousing
Warehouse availability is often hard to manage for small businesses. The rentals can be significantly high and it is rarely cost-effective for businesses to buy their own warehouses. Additionally, when considering overseas expansion, the challenge is even greater. 
For such cases, partnering with fulfillment companies helps business owners ease their warehousing woes. Most of these 3PL companies have convenient warehouse locations along with end-to-end facilities like robotic management systems, software, packaging, stocking, etc.
5. Returns and reverse logistics
A typical ecommerce brand works in two directions – forward and reverse. It means that they are not only responsible for the delivery and distribution of orders but also for managing the returns and replacements. 
It can pose a significant challenge for the online brand unless they know what they are doing.
6. Automation
3PL vendors are known to provide different rates for different shipment types. It means that if you use a combination of them, it can help you bring your logistics costs down significantly. 
In addition, there are certain aspects that, when automated, can contribute to cost-cutting while improving optimization. 
For example, McKinsey states that automated pallet-handling systems can reduce the shipment processing time by 50%!
Brands like Alibaba have kept things more straightforward and have imbibed delivery robots capable of fulfilling 500 orders daily. Amazon has also started drone deliveries in specific locations.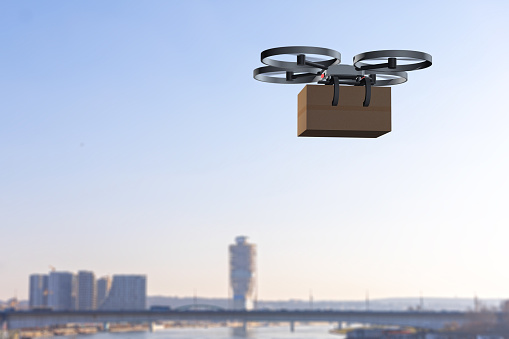 The bottom line
Ecommerce logistics may seem difficult when looked at from a distance, but if a brand successfully breaks it into parts and looks to optimize each of them, the task would become much more manageable. 
But for that, they will have to find the right partners, strike the right deals, and, more importantly, make the right decisions.