The online marketplace is only getting busier. In 2016, 90% of online shoppers read at least one online review before deciding to visit a business. According to Revioly, 79% of consumers consider online reviews just as trustworthy as advice from friends & family; this figure is up 3% since 2019.

While some affordable ERP solutions like Cenports exist to help businesses with automating their fulfillment process, online businesses still often struggle with launching new products and expanding into other marketplaces. This is due in part to a lack of resources for jump-starting product sales with, among other key factors, authentic and descriptive customer reviews.
Why are reviews such a powerful tool in eCommerce?!
The higher the competition, the more crucial the reviews become! Exactly 68% of shoppers read 2-4 reviews before making their purchase decision. In addition, reviews are a powerful tool to strengthen a brand's credibility and build trust with prospects. Based on a recent study by Salsify, 86% of online shoppers are willing to overpay for a product from a brand they trust.

Food for thought: products that have as few as 5 reviews are 270% more likely to sell. Although the number of reviews matter, this is not the only pertinent factor. Most brands recently make the mistake of focusing on the sheer number of reviews or the overall rating. Today, buyers are looking for descriptive reviews that showcase other shoppers' experience with a product in detail. These reviews educate buyers about your product's features and functionality.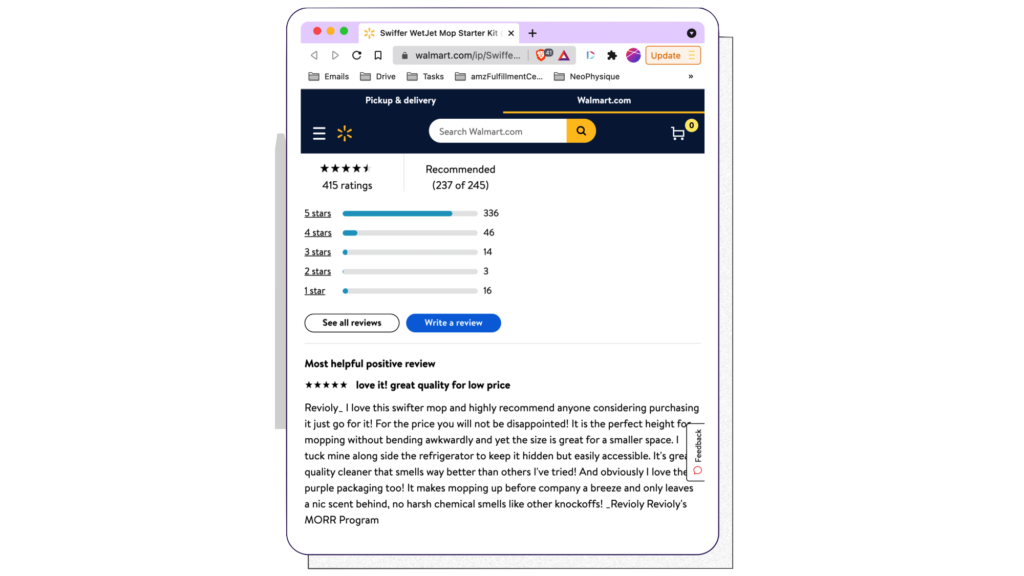 Clearly, eCommerce businesses should be keeping a close eye on their reviews. Good reviews can help you increase sales, expand into other marketplaces and get word of mouth — online and offline — working in your favor.
Reviews don't generally write themselves in bulk, though. Instead, many companies turn to legal product review providers that encourage reviews through other means. Here are the most common ways to get reviews for your products:
1) Product sampling programs
Top players in the space: BazaarVoice, Yotpo, PowerReviews
Pros:
Authentic reviews
Access to a large pool of reviewers
Easy-to-use dashboard
Social proof
Suitable for heavy-duty review collection (100+)
Cons:
Expensive. For under 50 reviews/product, prices start at $40/review + product giveaways (very costly for expensive products) + associated costs (shipping, etc.)
Long-term commitments and contracts
Lax supervision on the quality of reviews (no character minimum, no mandate on describing the functionality and packaging of the product in detail, etc.)
75%-90% review collection rate, meaning that you are giving away 10%-25% of your products for nothing
2) Special promotion programs
Market leader in the space: Revioly
Revioly is a disruptive marketplace where brands gain exposure, sales, and trusted descriptive reviews of their products from customers. The Silicon Valley tech startup allows brands to place reviews just about anywhere online, from popular marketplaces to D2C websites. With this model, sellers' products are shown to potential buyers on Revioly's marketplace, where online shoppers from all over the country join for free to enjoy 35-59% discounts on products in exchange for their honest reviews.
Revioly users first purchase the product at full price, then receive a rebate (generally 35-59% of the price) after their review is approved by Revioly and posted on a marketplace/platform that the product is purchased from. Sellers pay only a percentage of their product's cost after a reviewer makes a purchase plus a flat fee ($7-$12) per review.
Pros:
Provides legit reviews
Affordable. Free to list an unlimited number of products. Pay-as-you-sell model!
No product giveaways
High-quality reviews (descriptive and authentic)
Brand awareness
SEO: Reviewers actually purchase products from the brand's website of choice
Social proof — reviews from actual customers
100% review rate
Cons:
Limited to only 200 reviews per product
For less popular products, may be slower than free-sample model
More costly for products under $30
Available only for home & kitchen category
Conclusion
Product reviews remain the metric that matters most in improving conversion rates; how you go about getting reviews is just as important as the review itself. Allocate a sizable portion of your marketing budget to growing them, and use a service that helps them grow quickly, but never sacrifices quality for quantity in helping your audience understand exactly what your product does and why they should also want to buy it. By focusing on quality, it's a win-win for you and your customers – they'll learn more, and your loyalty (and sales) will likely skyrocket. In other words, remember your audience, and your audience will remember you.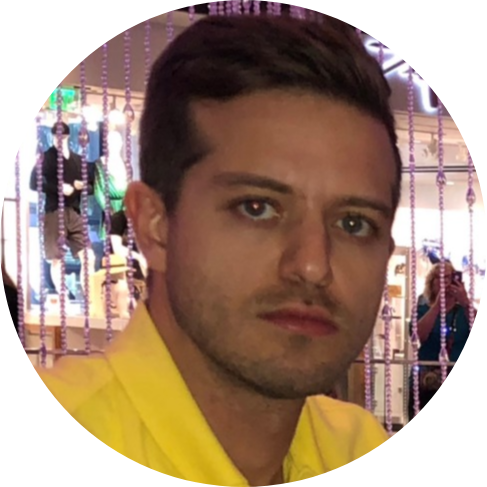 Guest Writer Farbod Rohani, the co-founder of Revioly. Revioly is an intermediary marketplace that enables brands get high-quality reviews for their products on various dot com channels. Through this model, brands can collect more quality reviews and, as a result, higher sales.